Reinventions
100 Years of the Futurist Conference

APRIL 14 2017
SÃO LUIZ TEATRO MUNICIPAL
ARTISTS: AMÉRICO RODRIGUES, ANA BORRALHO & JOÃO GALANTE, ANTÓNIO OLAIO, BEATRIZ BRÁS & SÉRGIO CORAGEM, DIANA COMBO, FERNANDO AGUIAR, HOMEOSTÉTICOS, MANOEL BARBOSA, MARTA BERNARDES, NOVA ORQUESTRA FUTURISTA DO PORTO, POGO TEATRO, RAQUEL ANDRÉ, SÓNIA BAPTISTA, MARGARIDA CHAMBEL & NUNO OLIVEIRA
Exactly 100 years after young Portuguese artist Almada Negreiros staged his manifesto "Ultimatum às Gerações Futuristas do Século XX" [Ultimatum to the Futurist Generations of the 20th Century], amongst others, fourteen performances of different generations and artistic disciplines (visual arts, poetry, dance, music and theatre) will occupy the whole theatre to reinvent the futurist conference.
WATCH THE VIDEOS HERE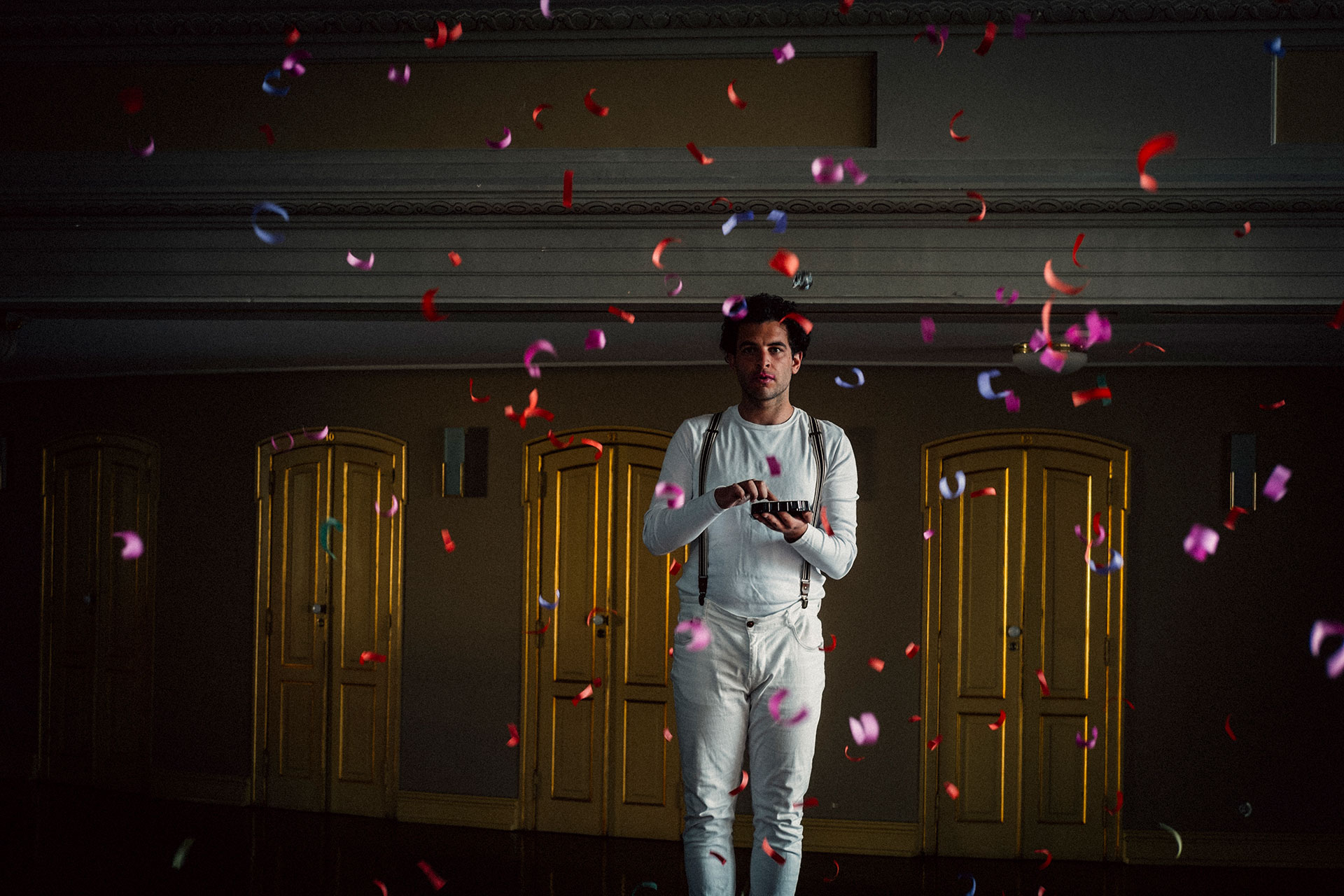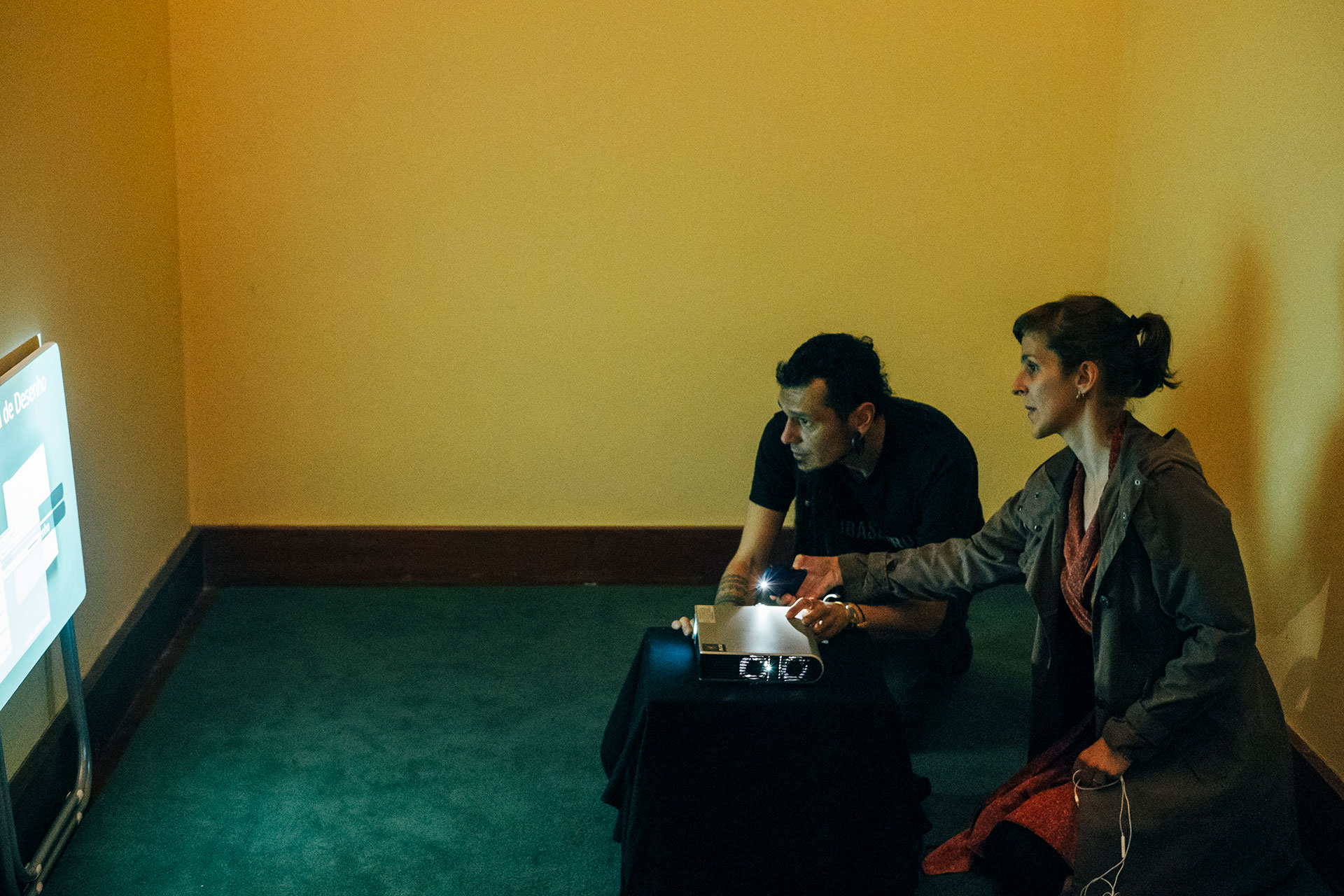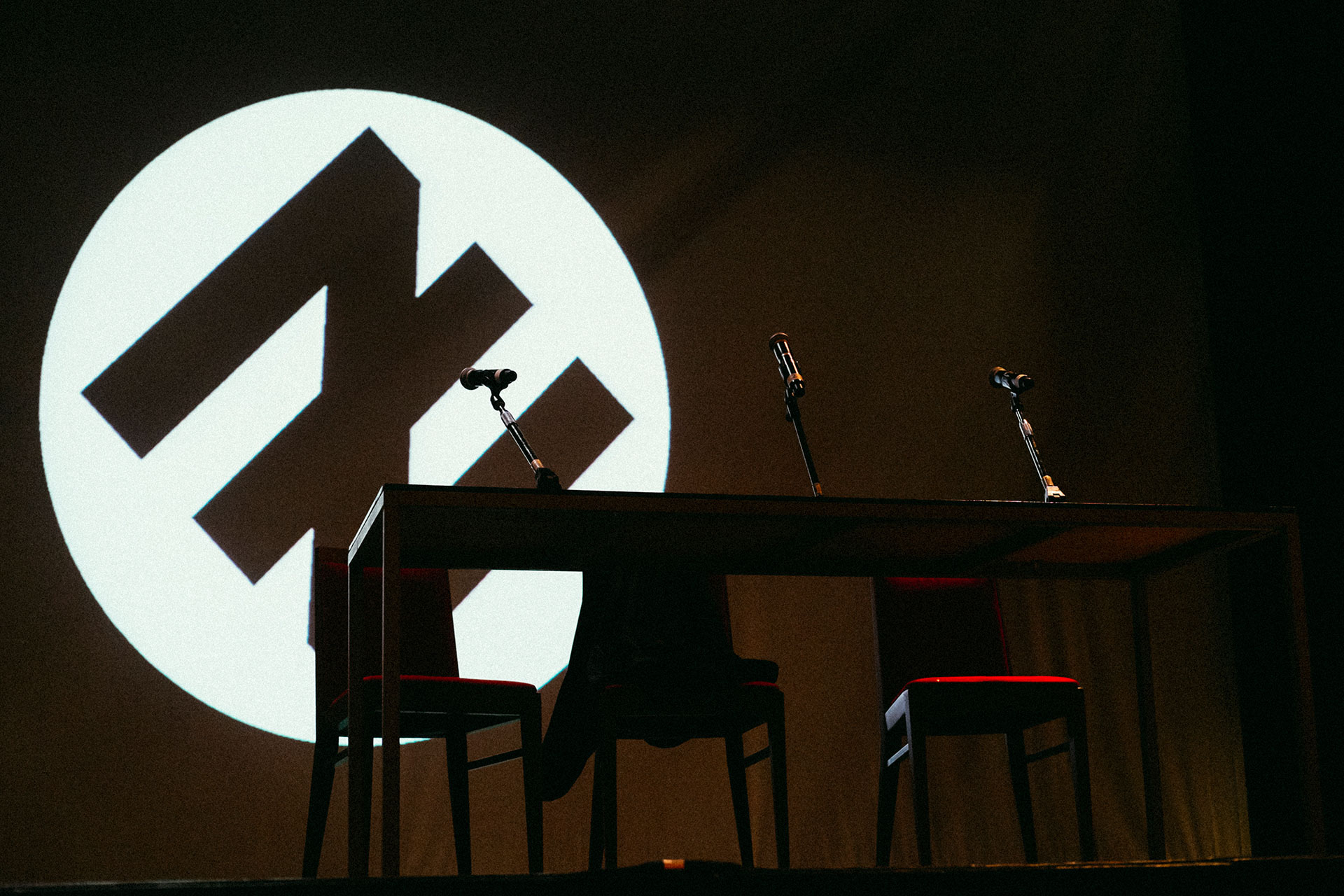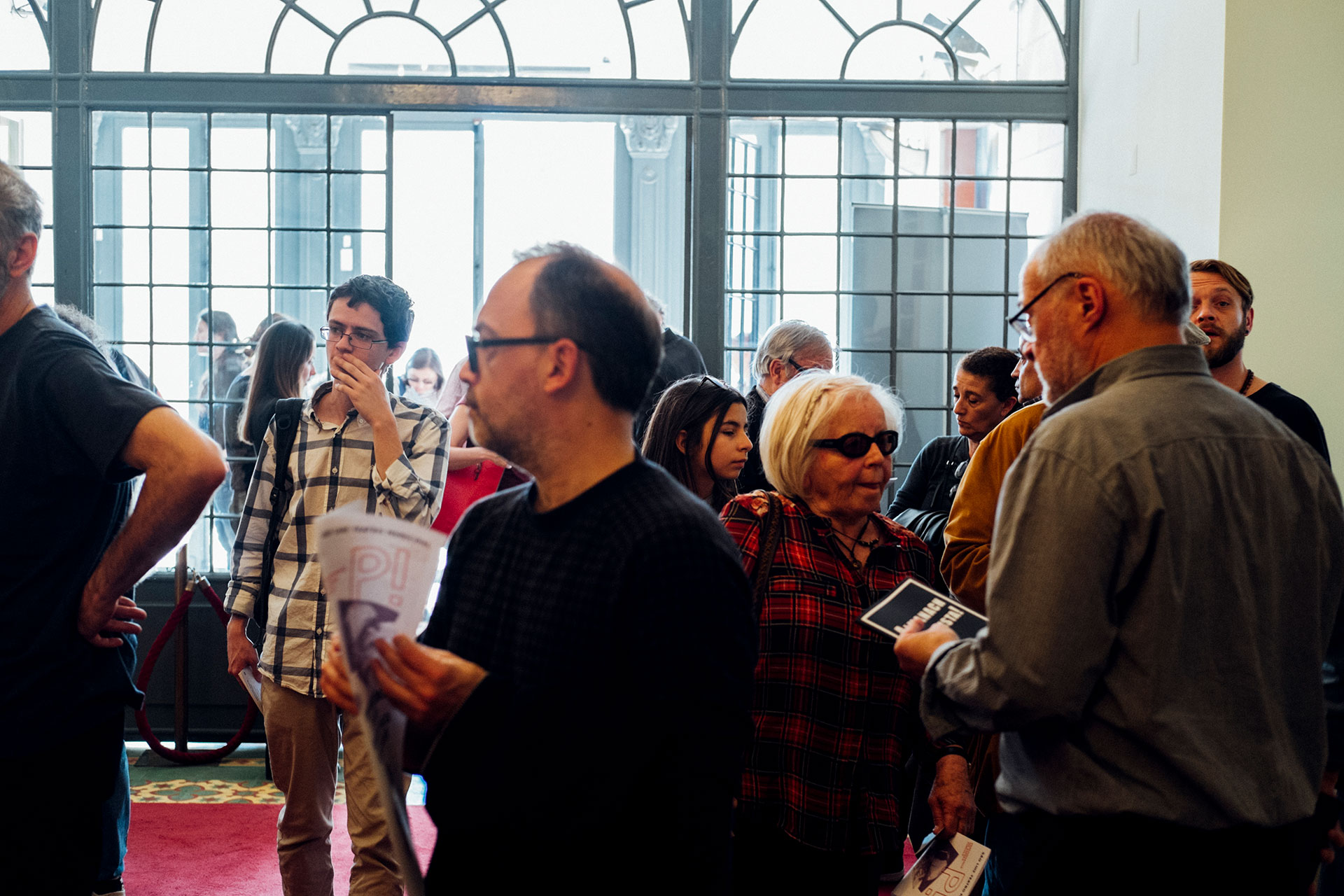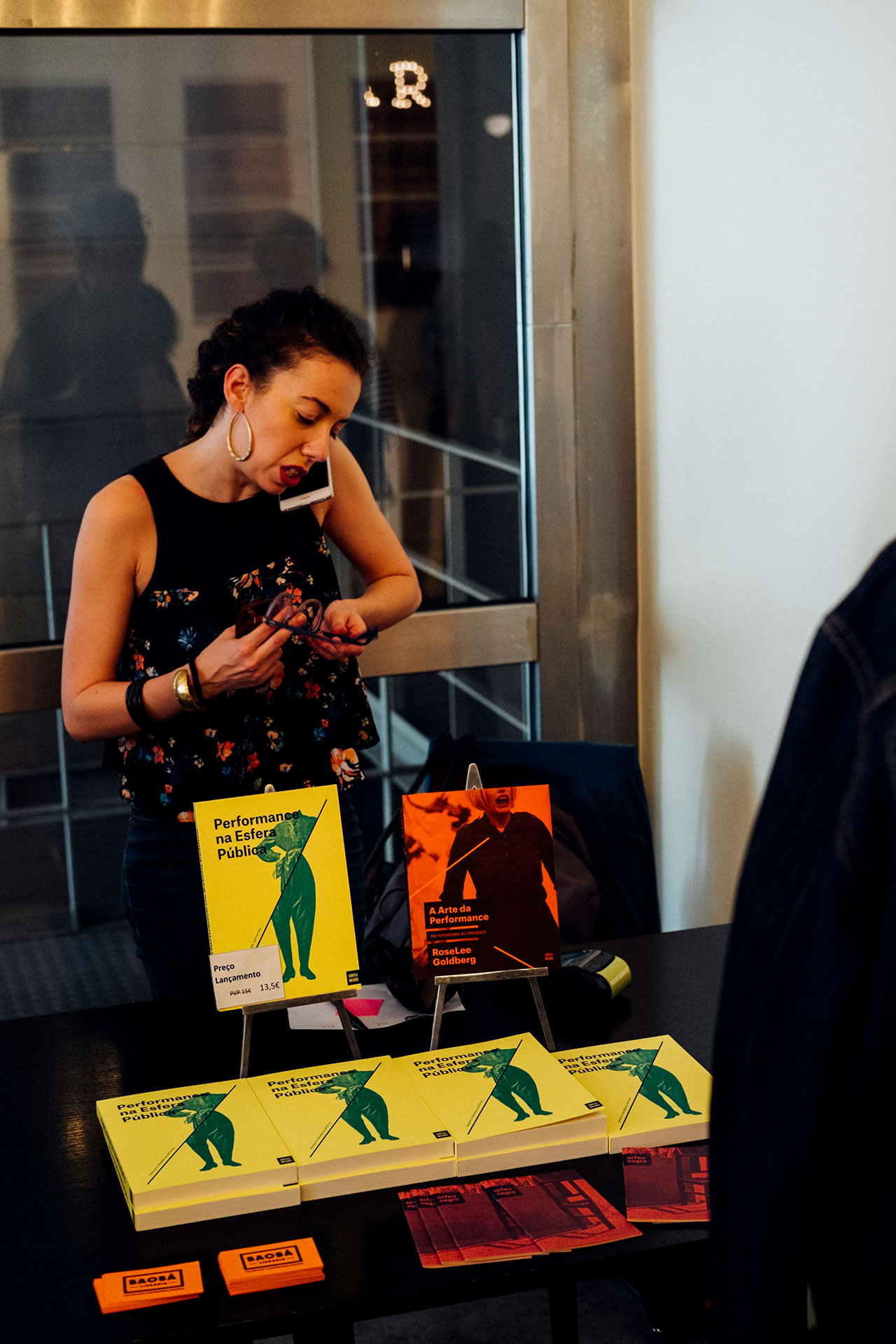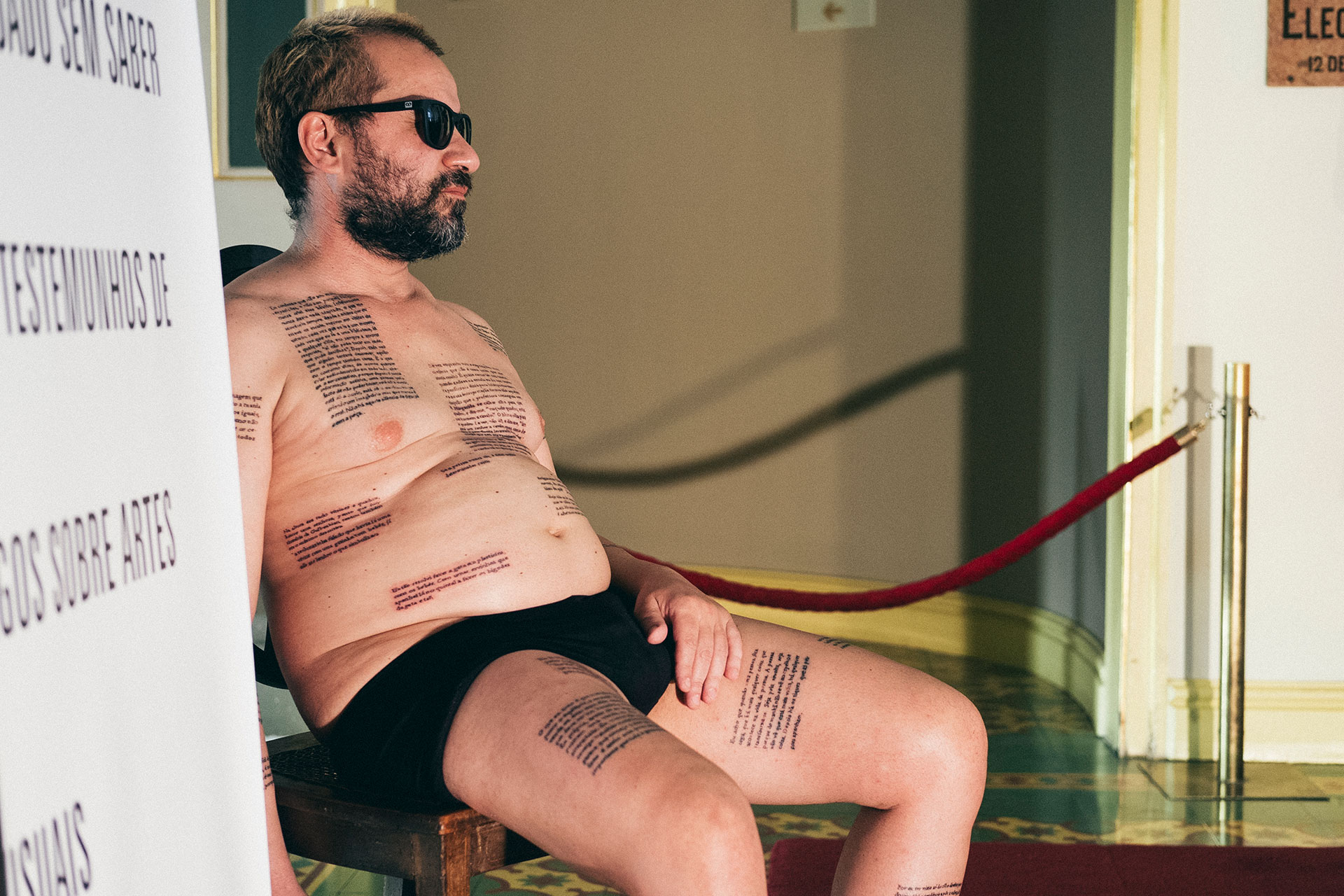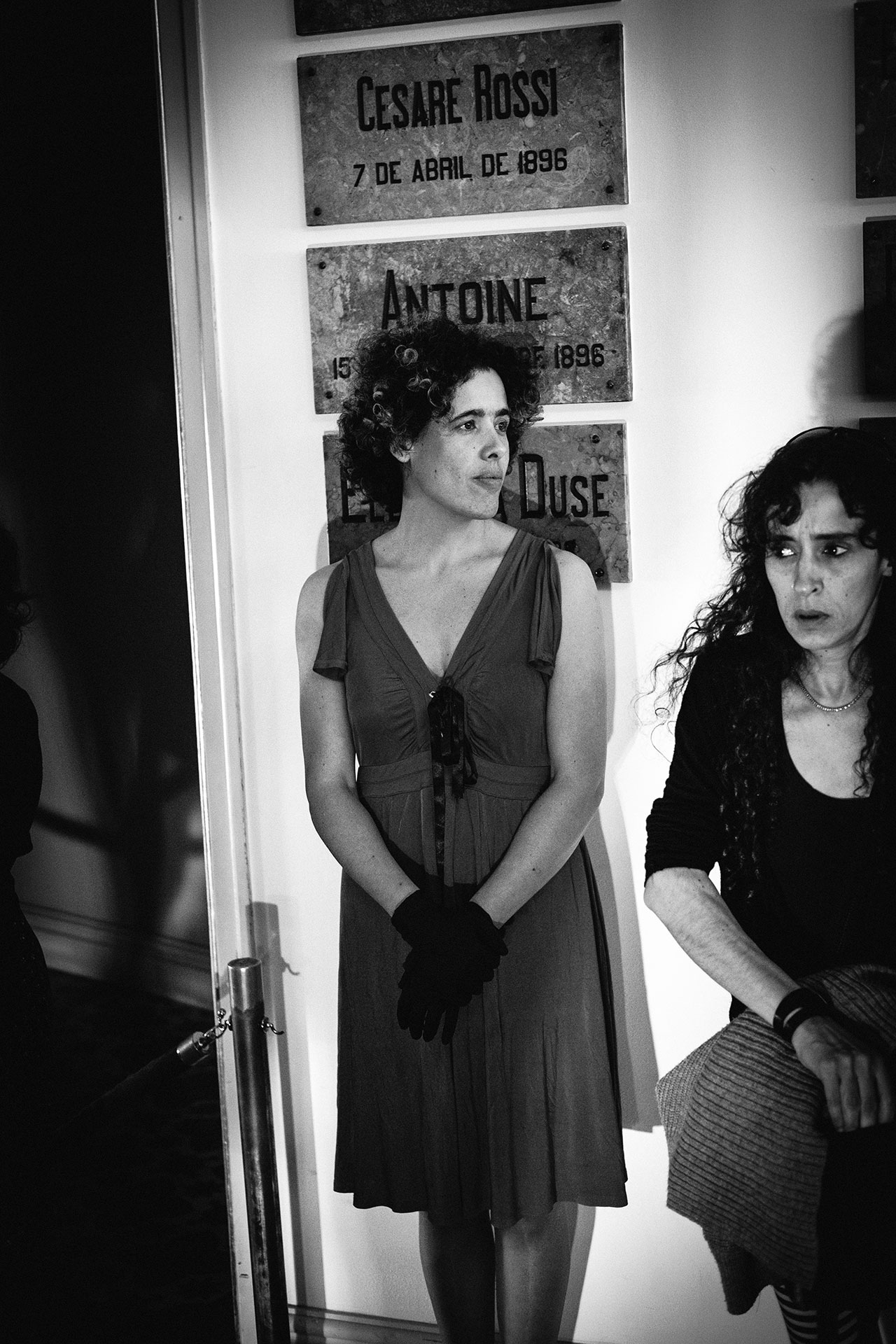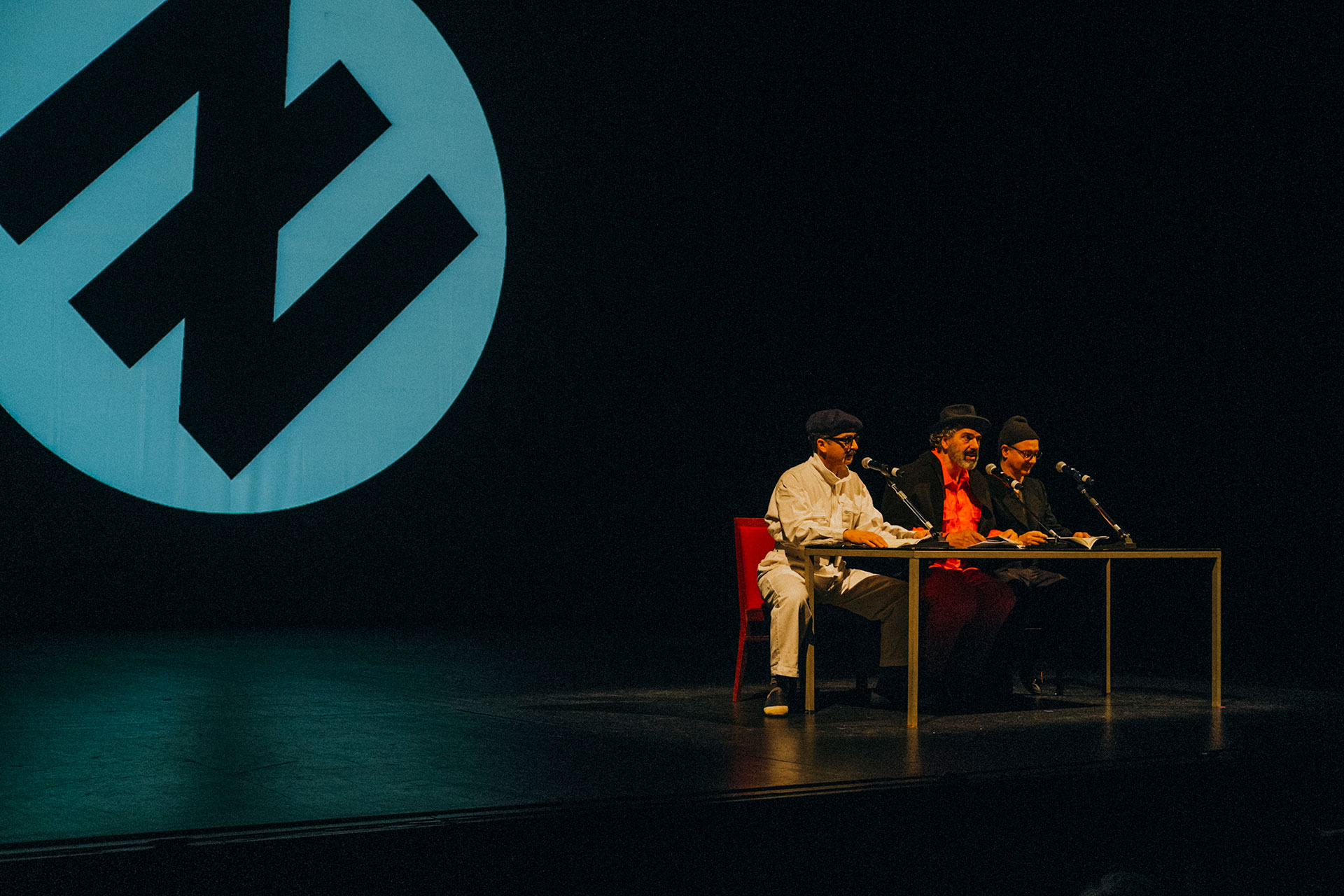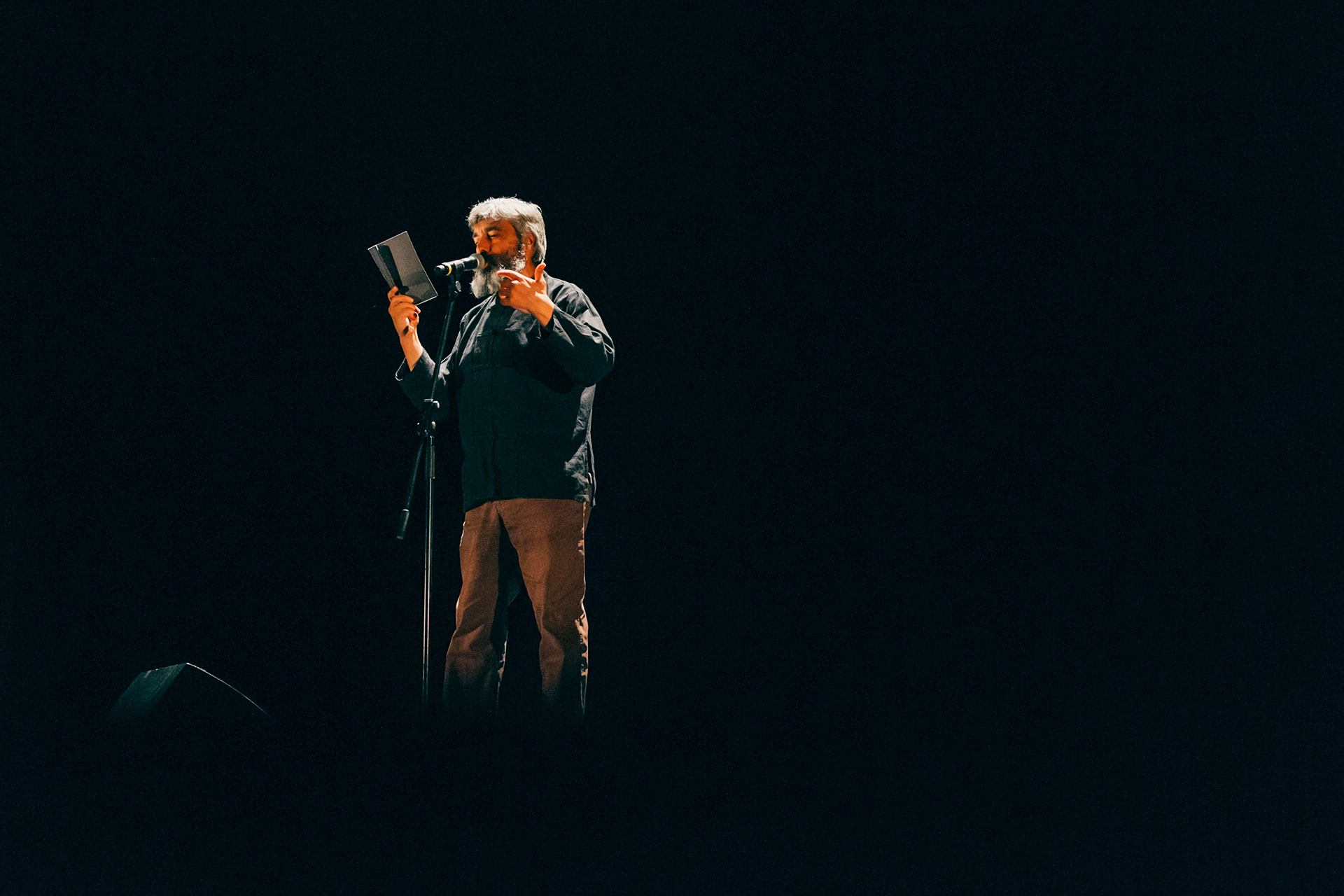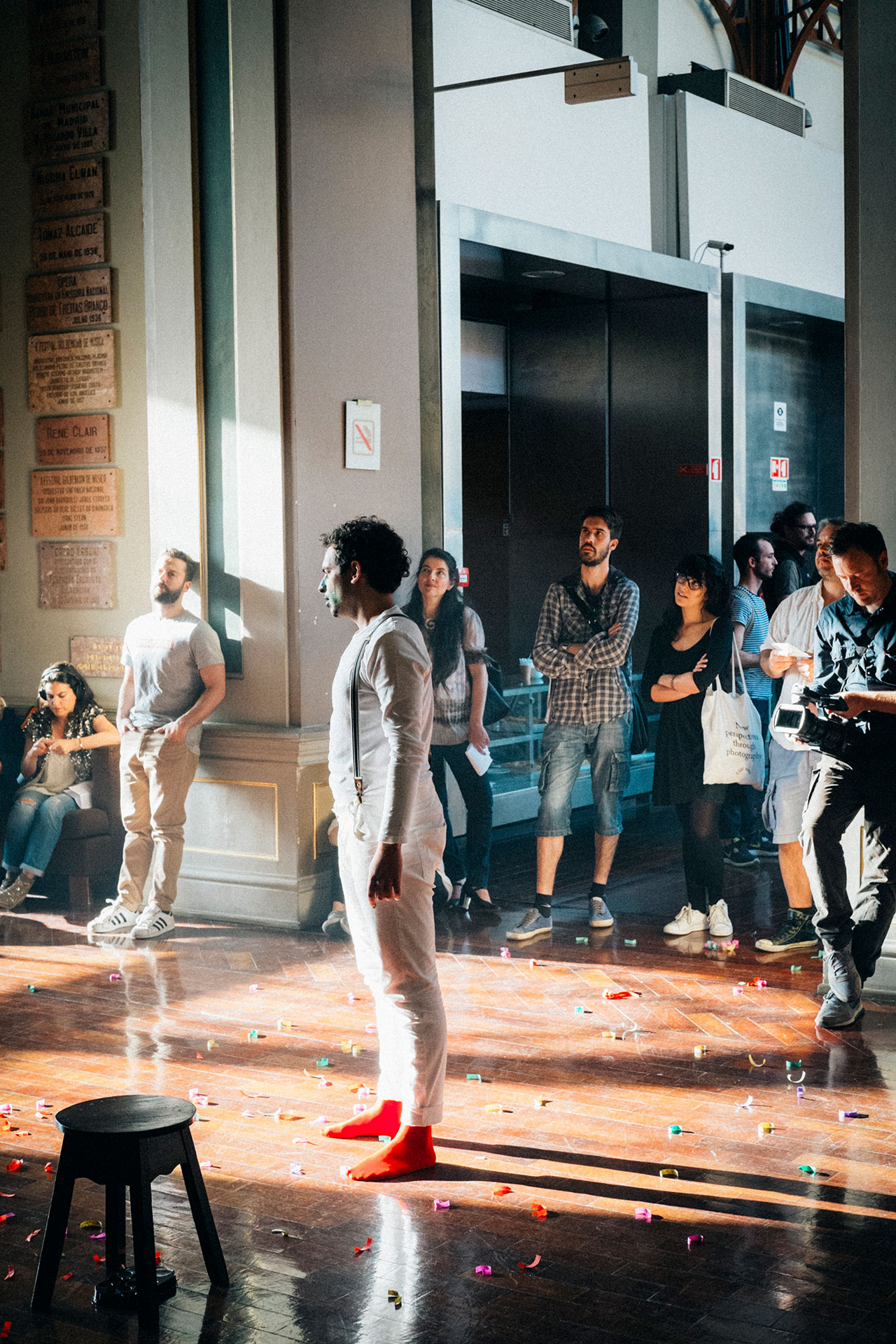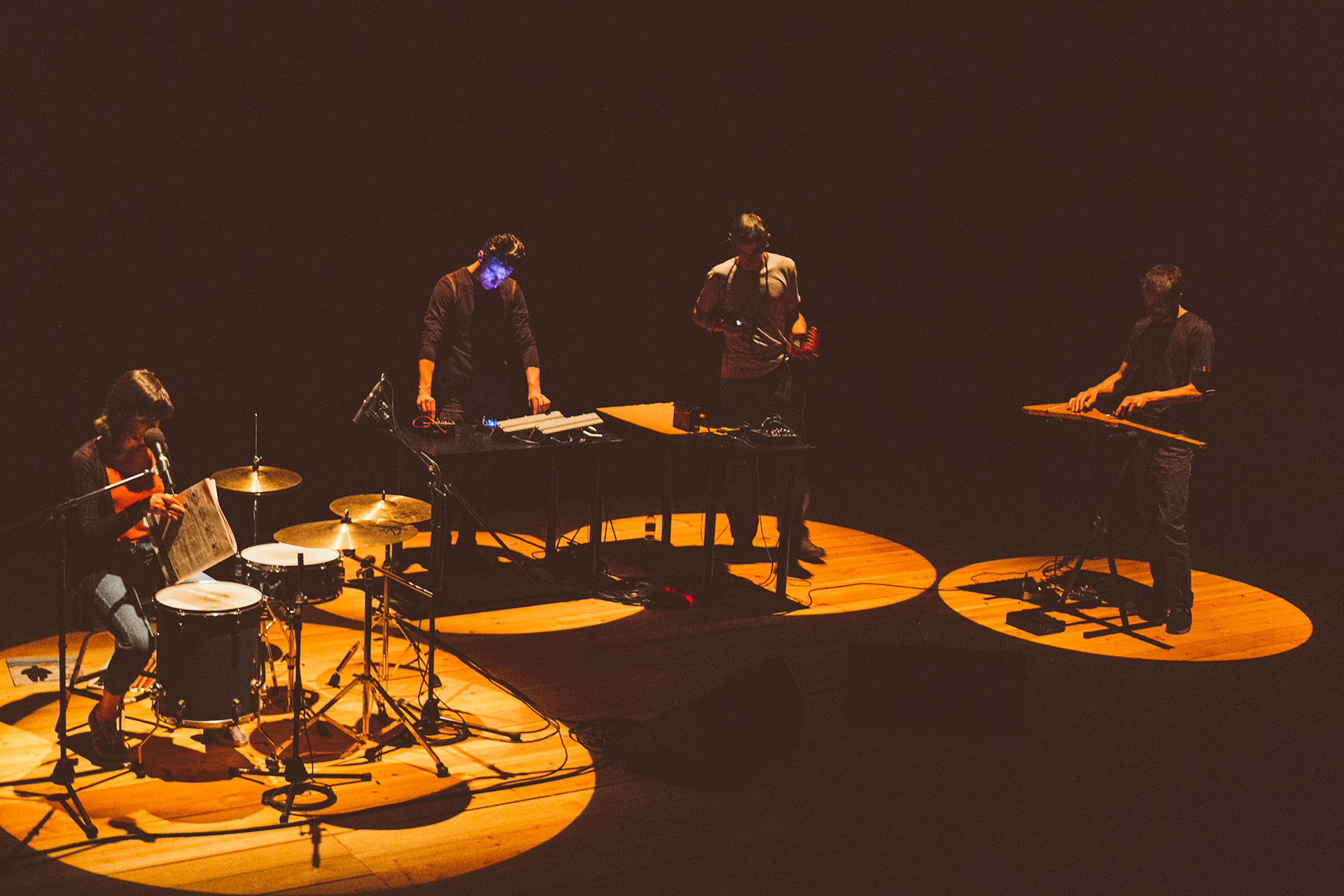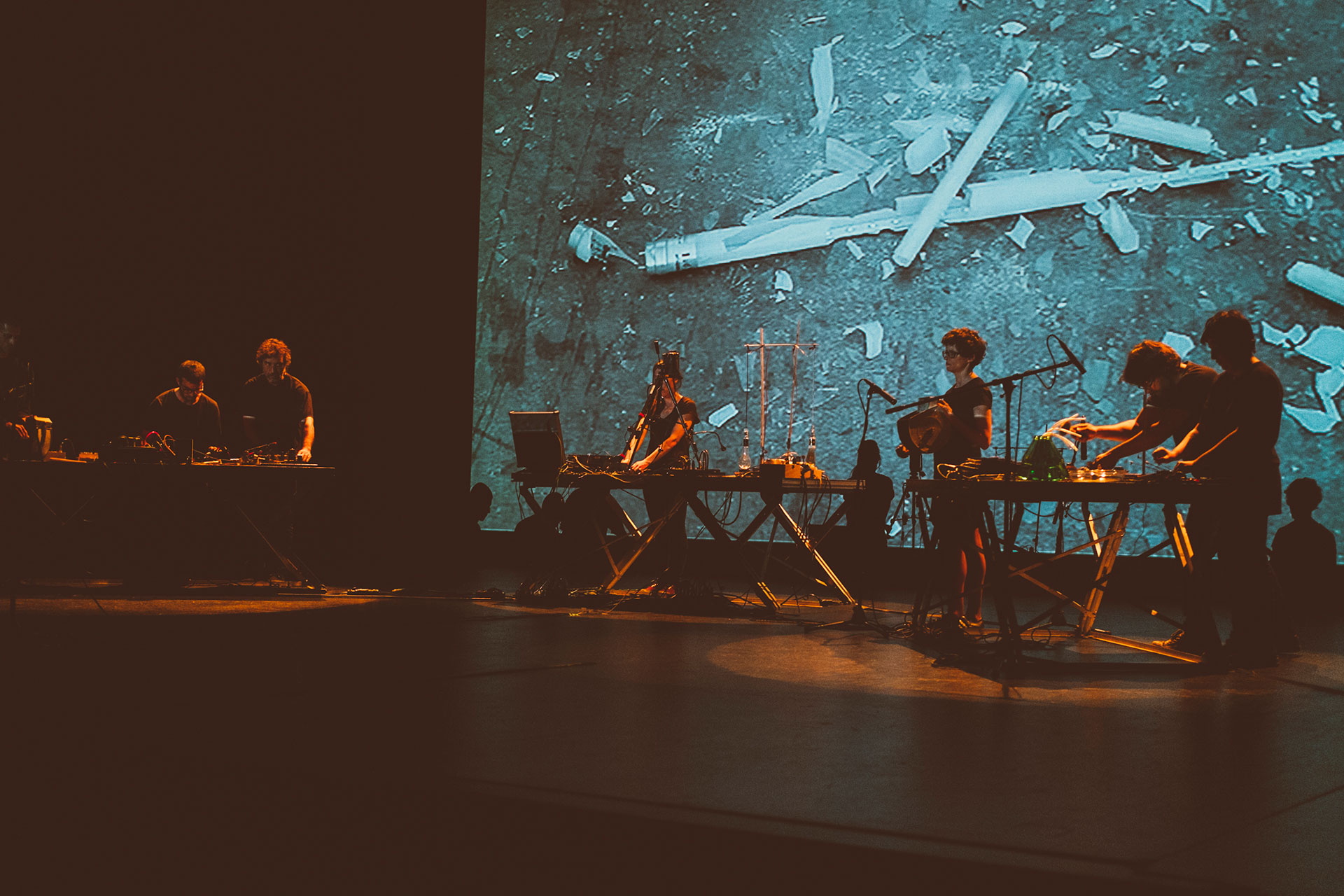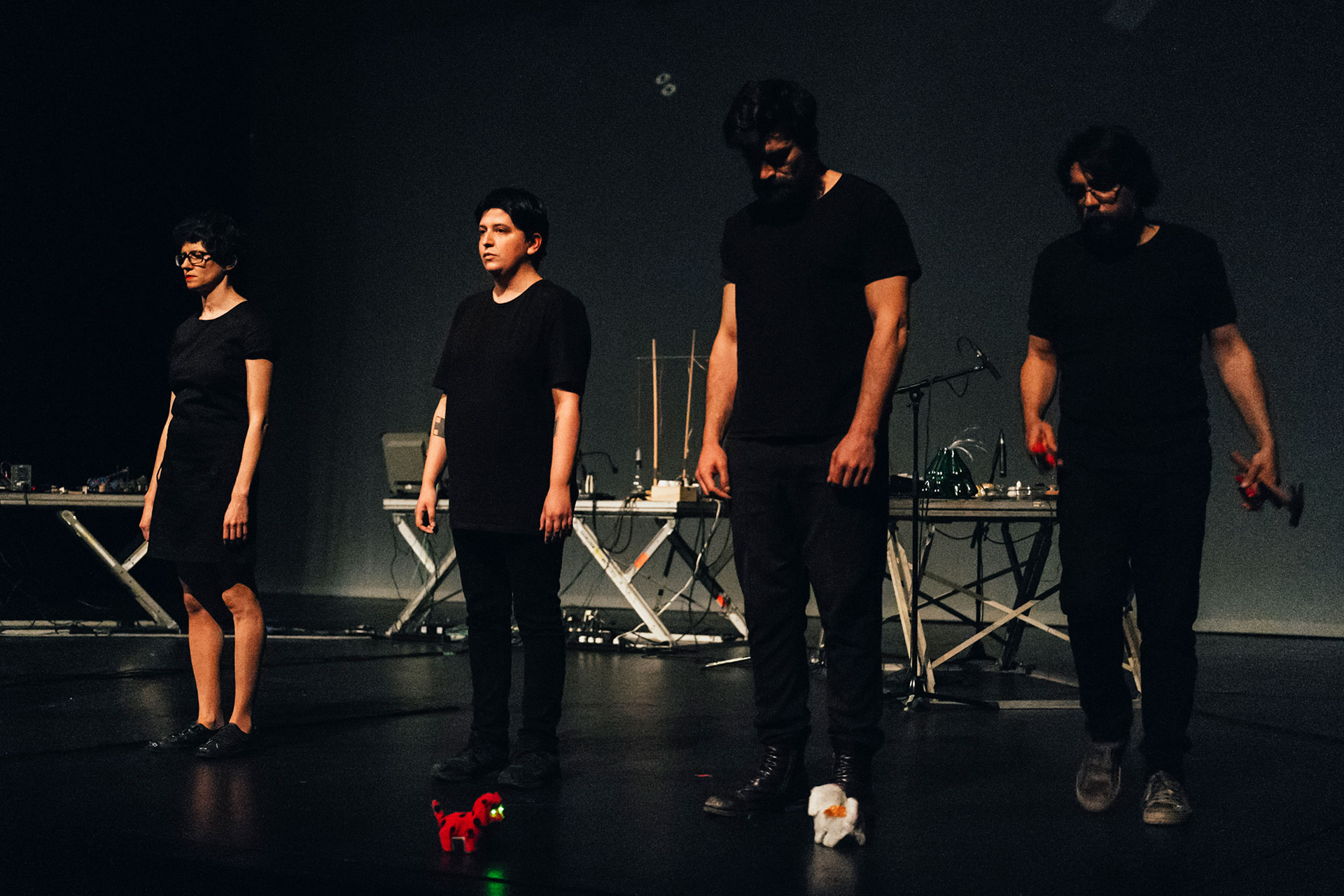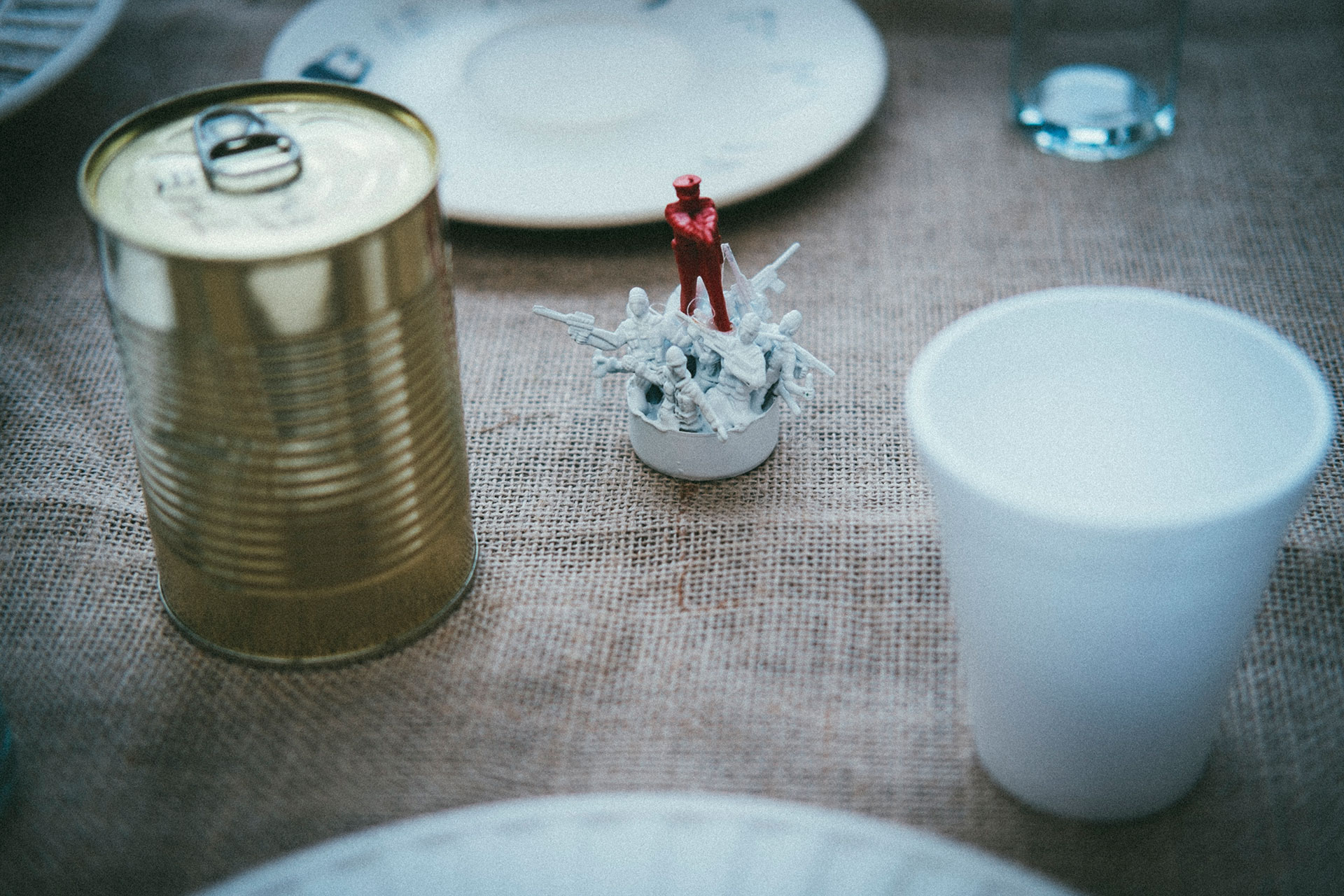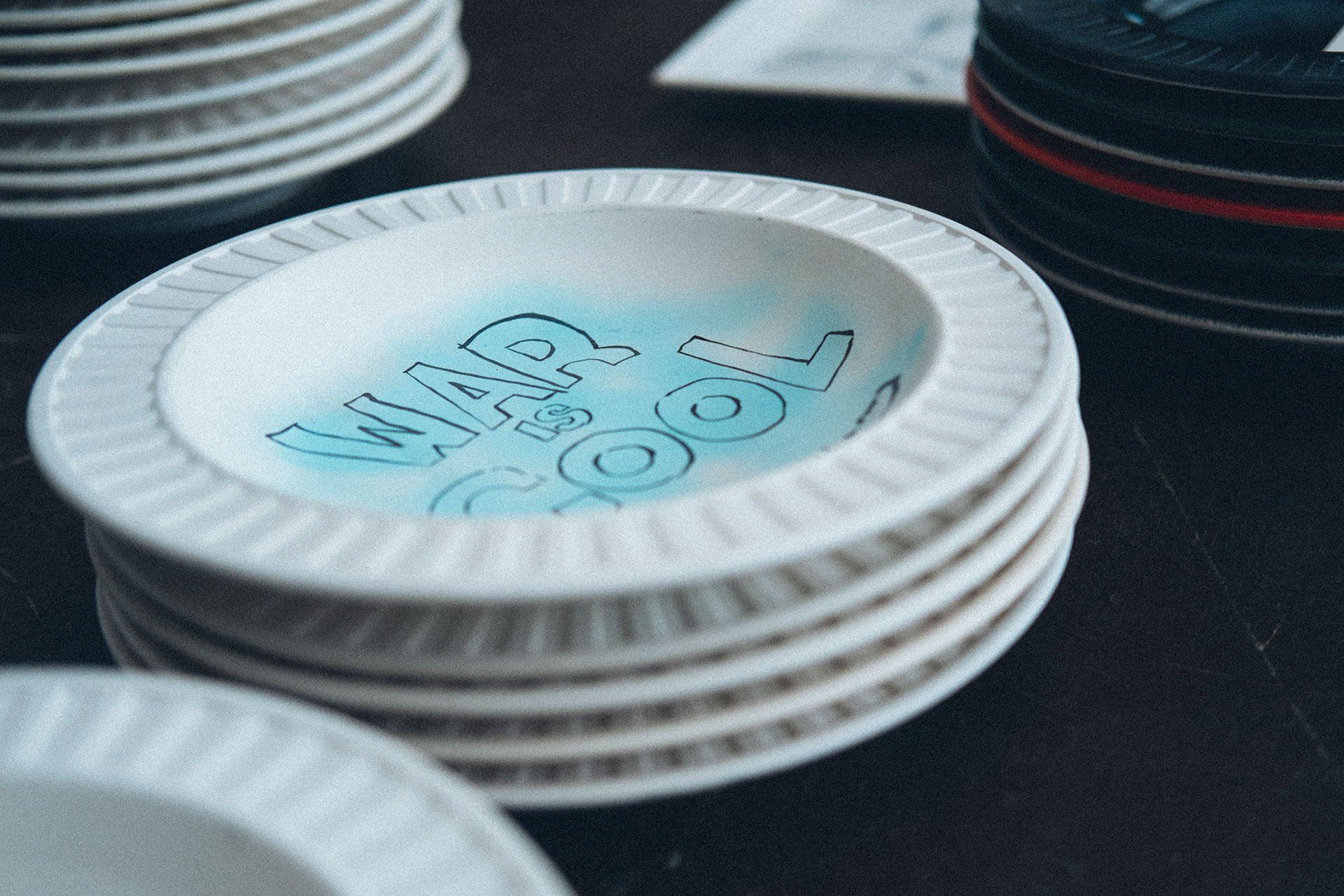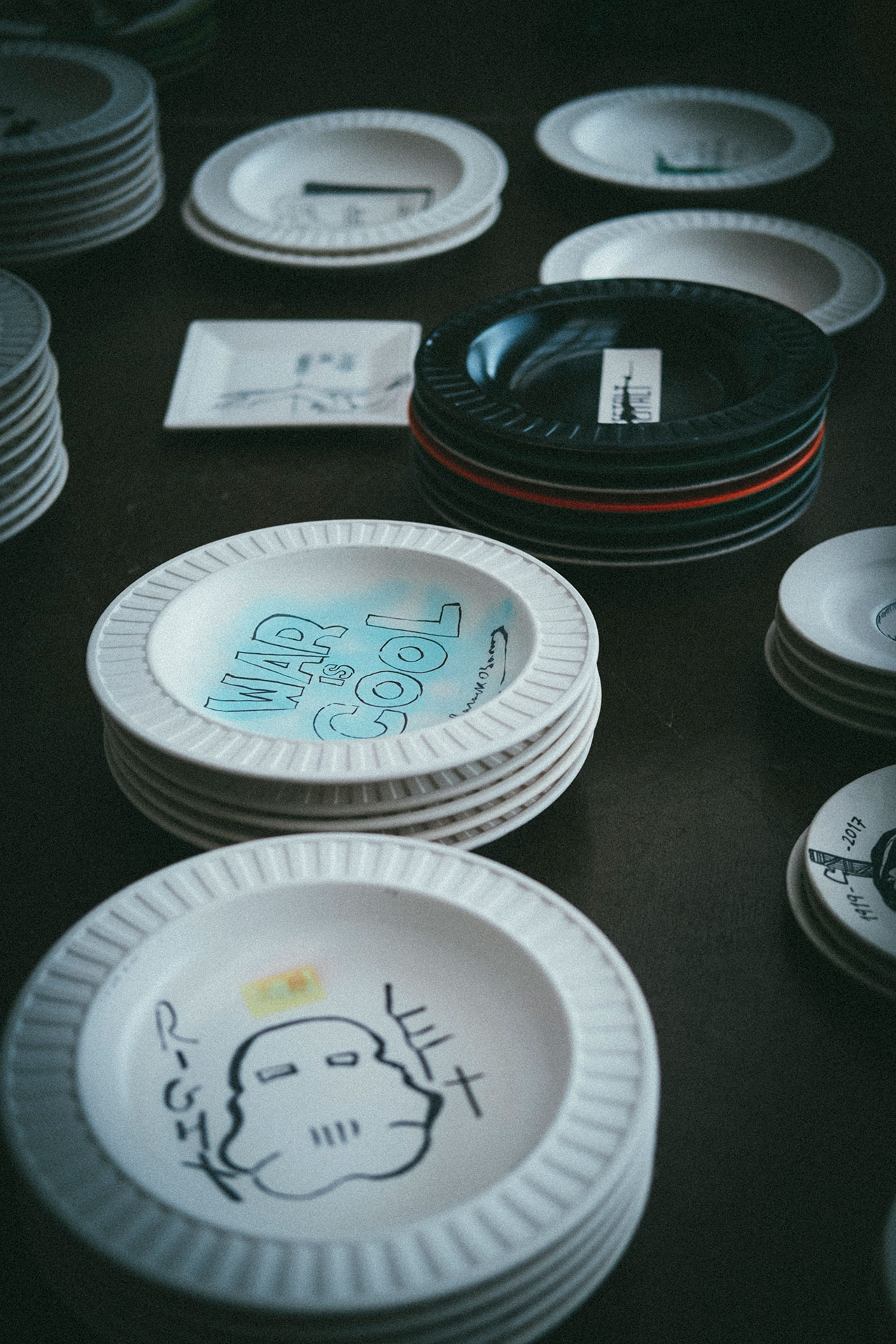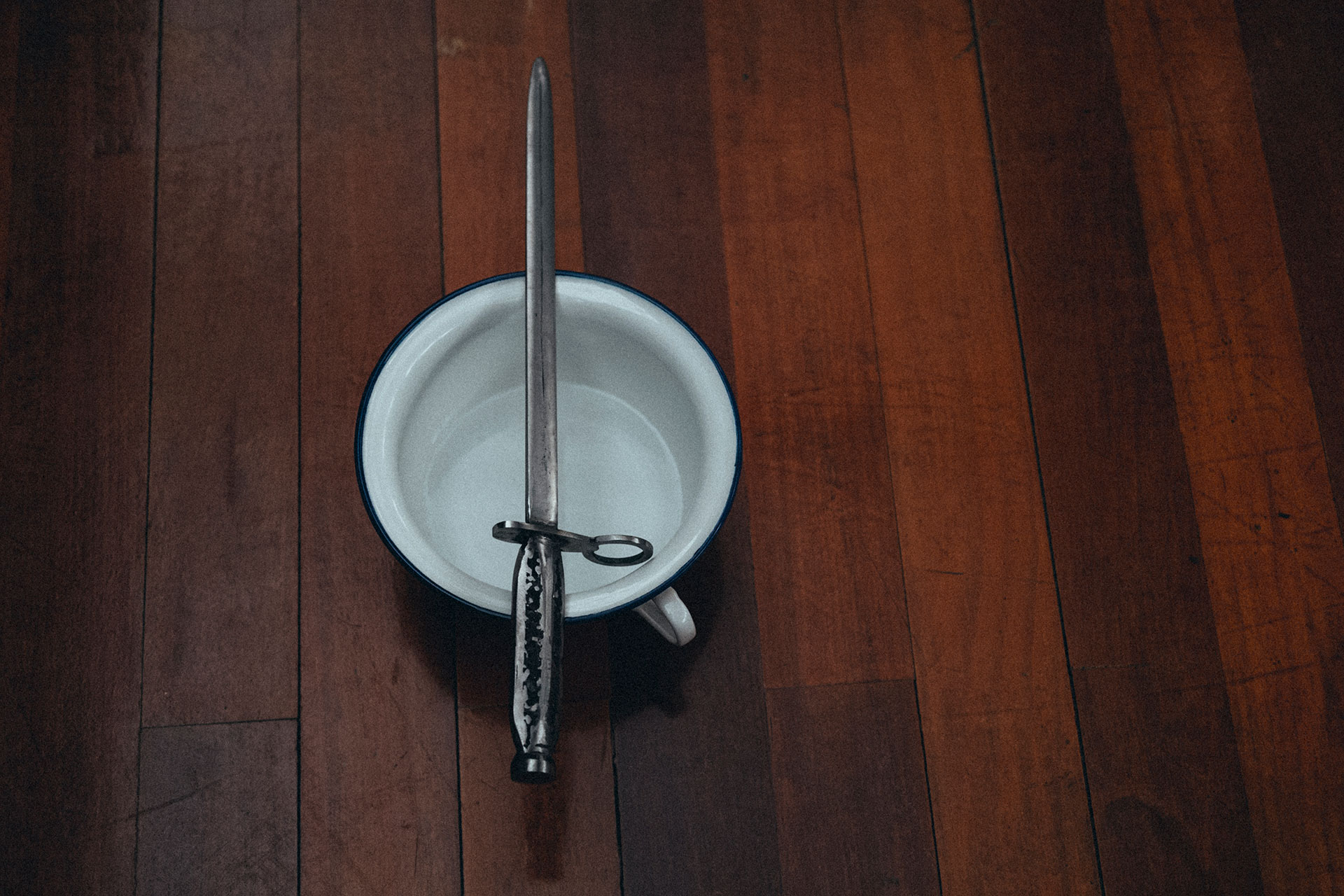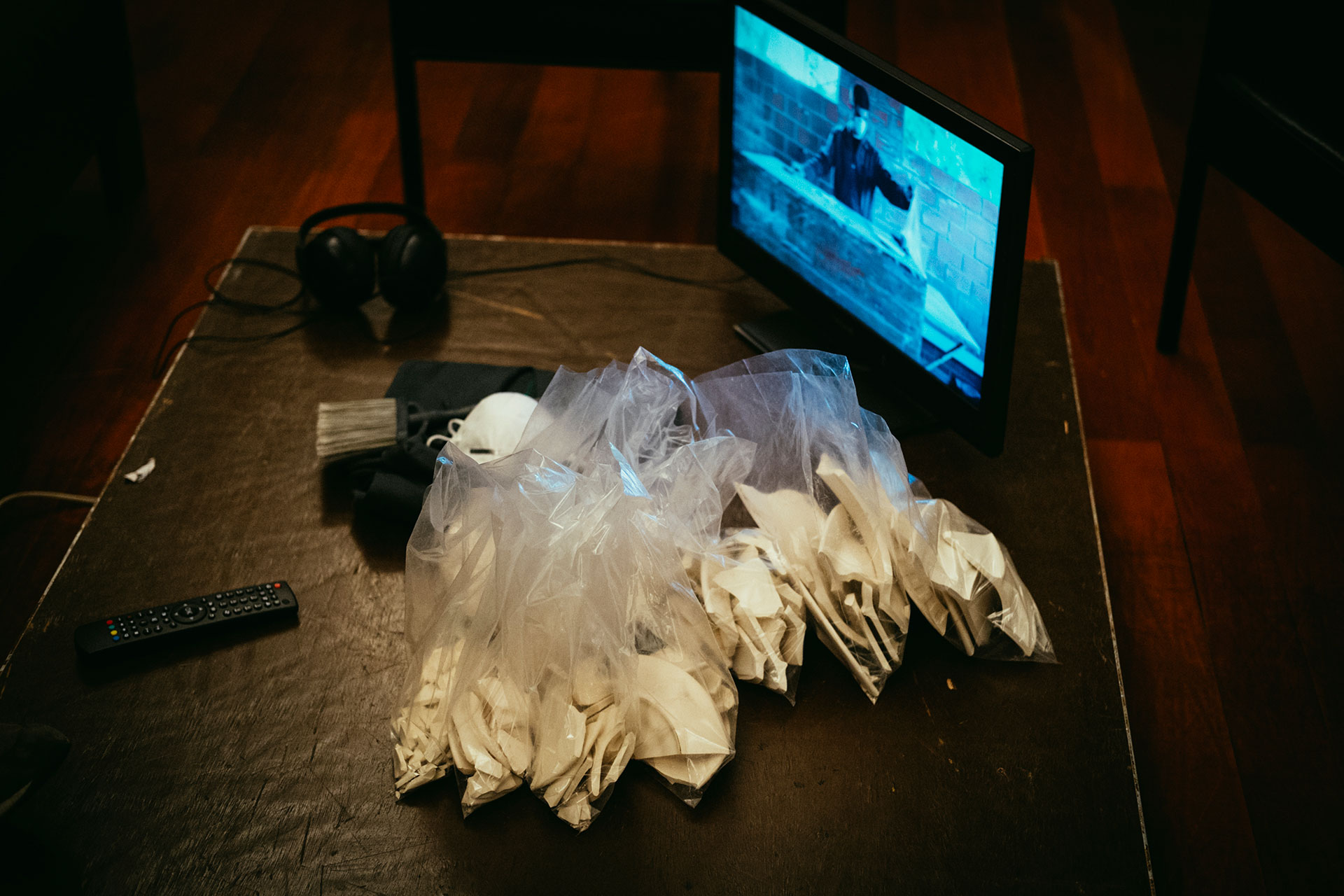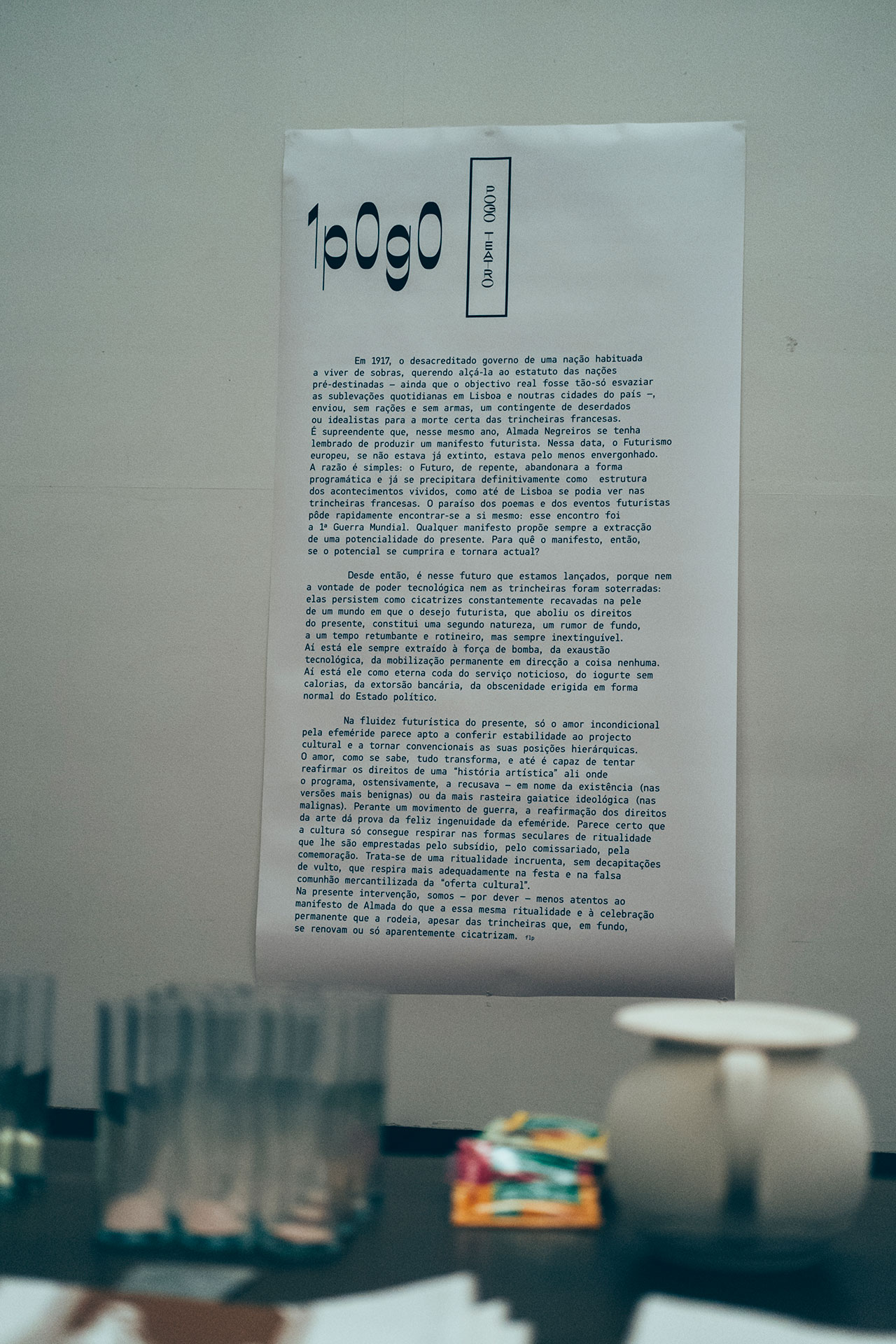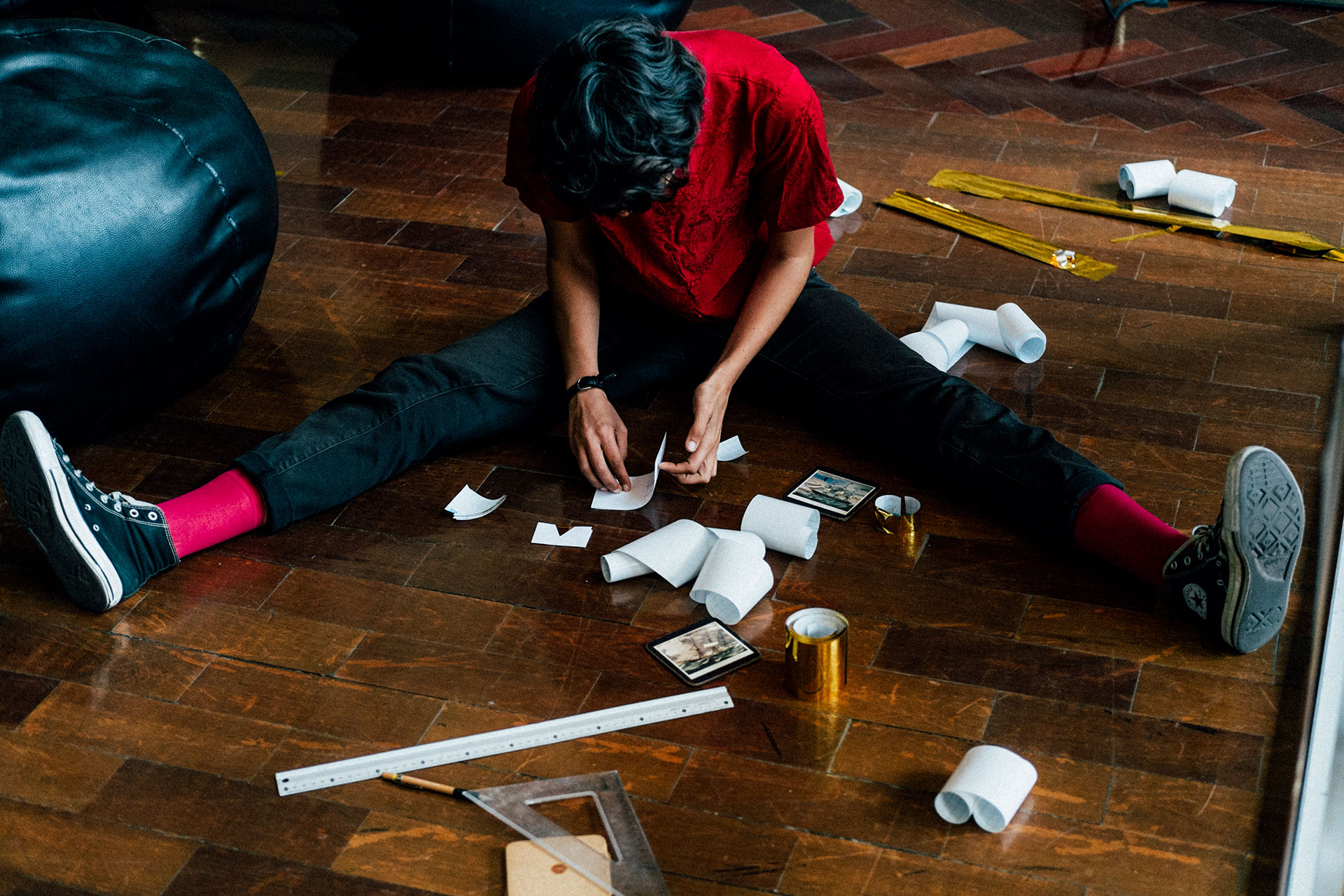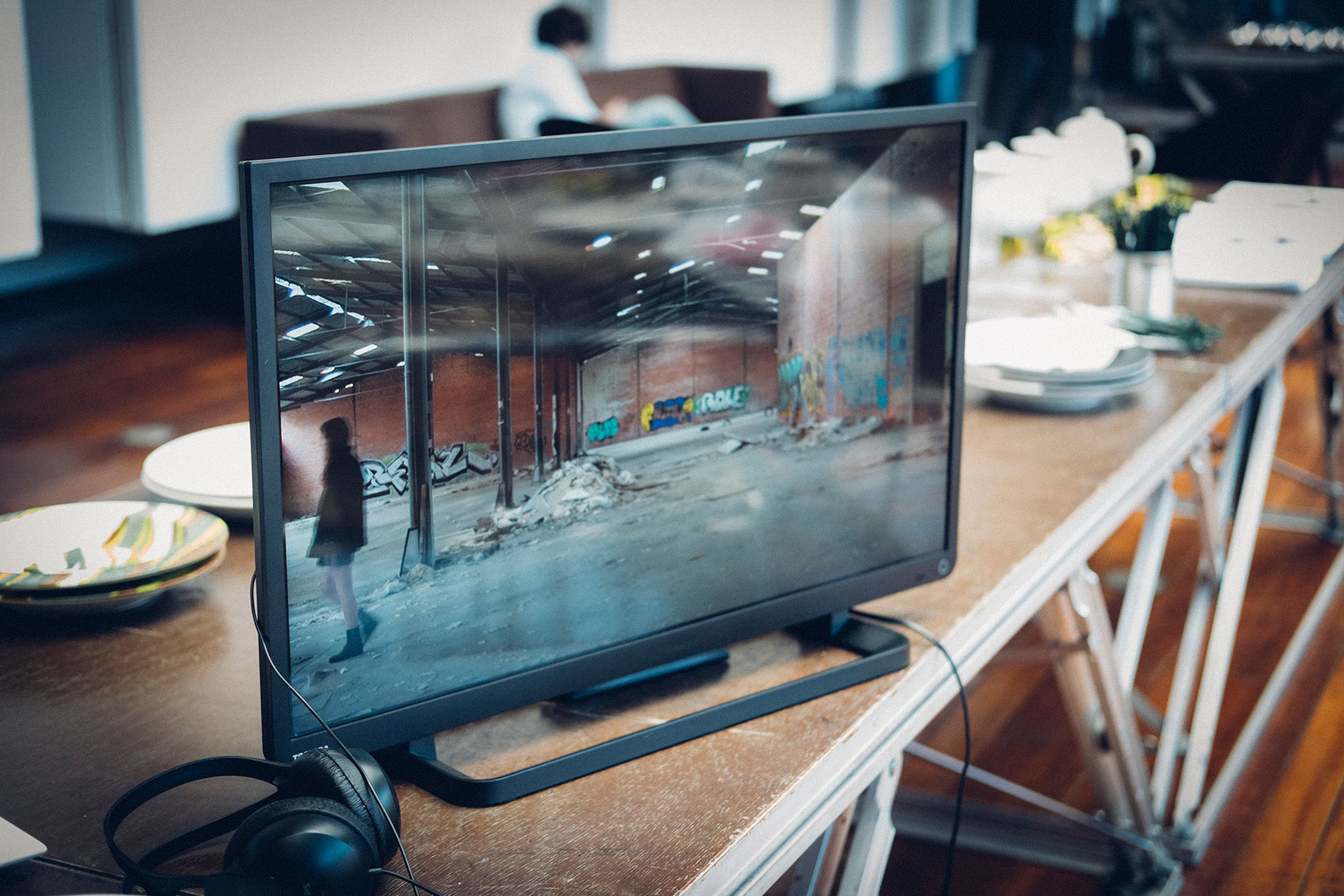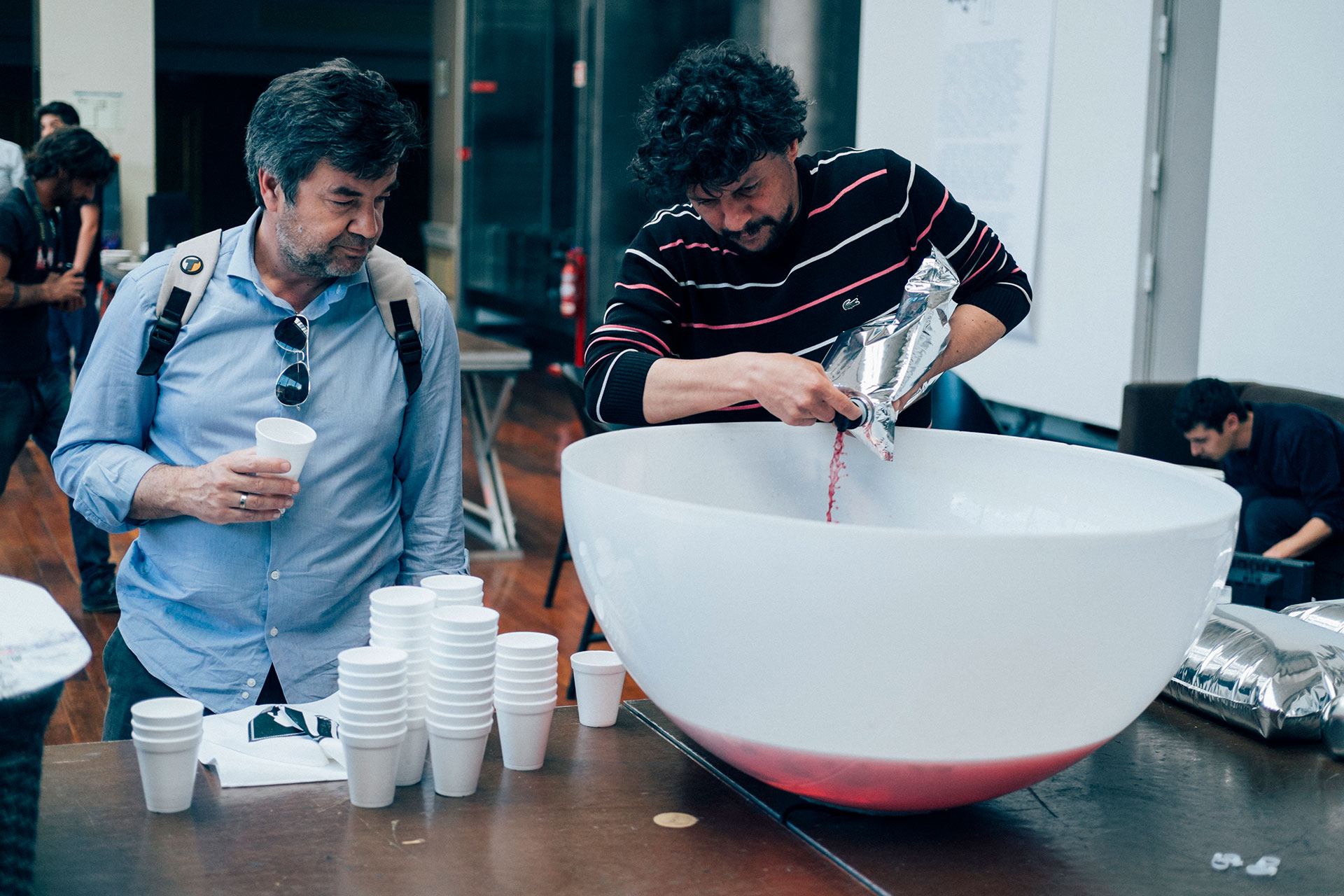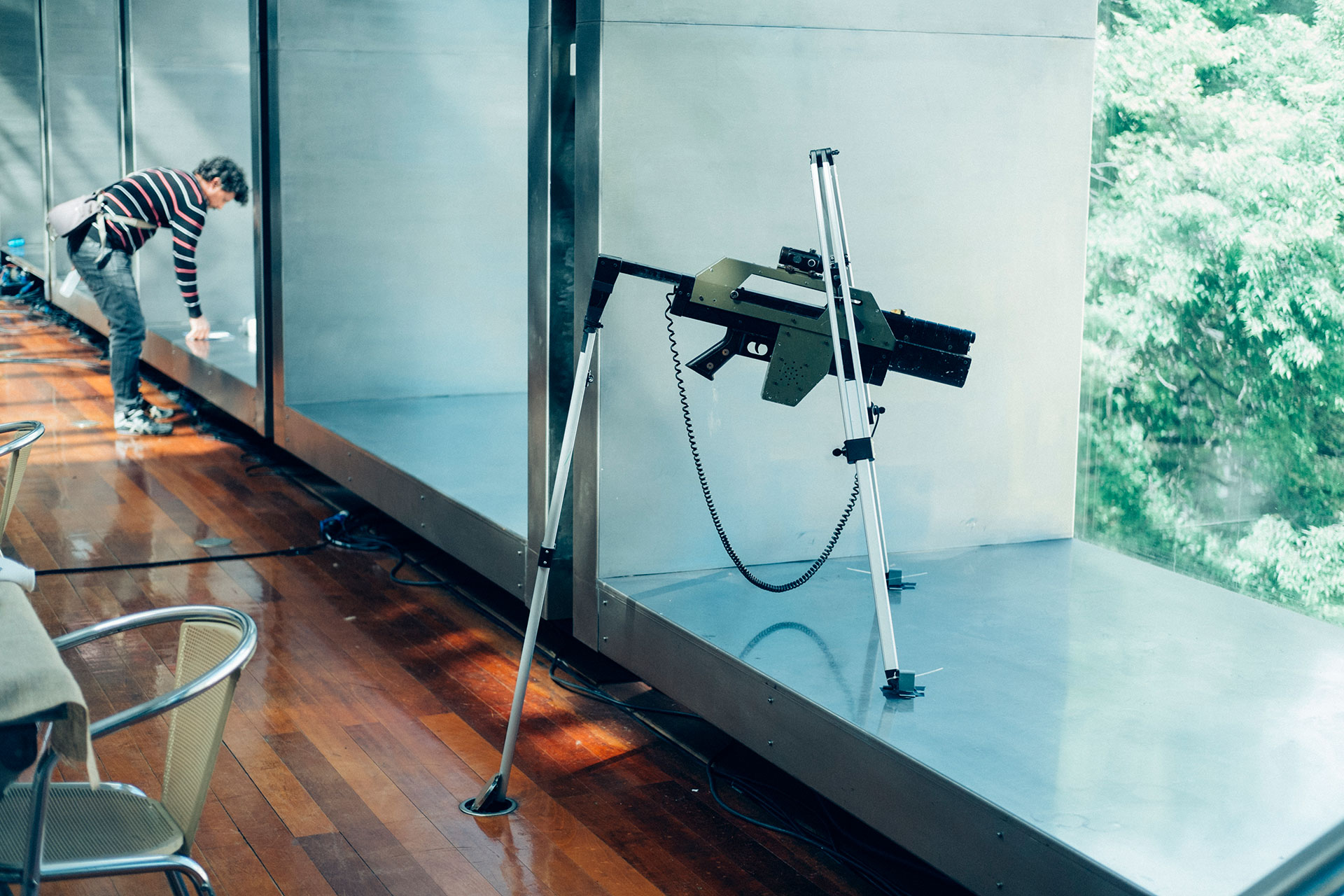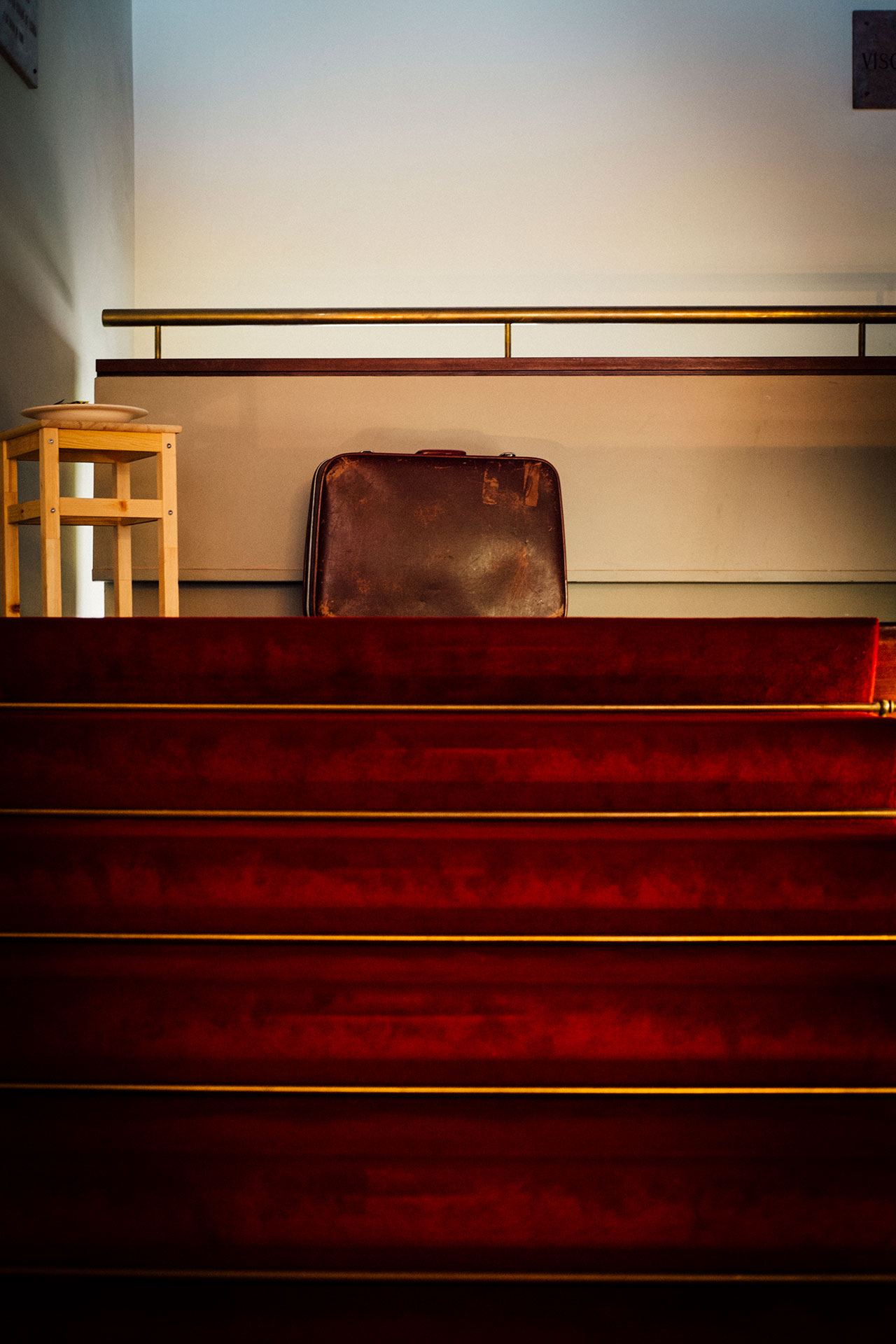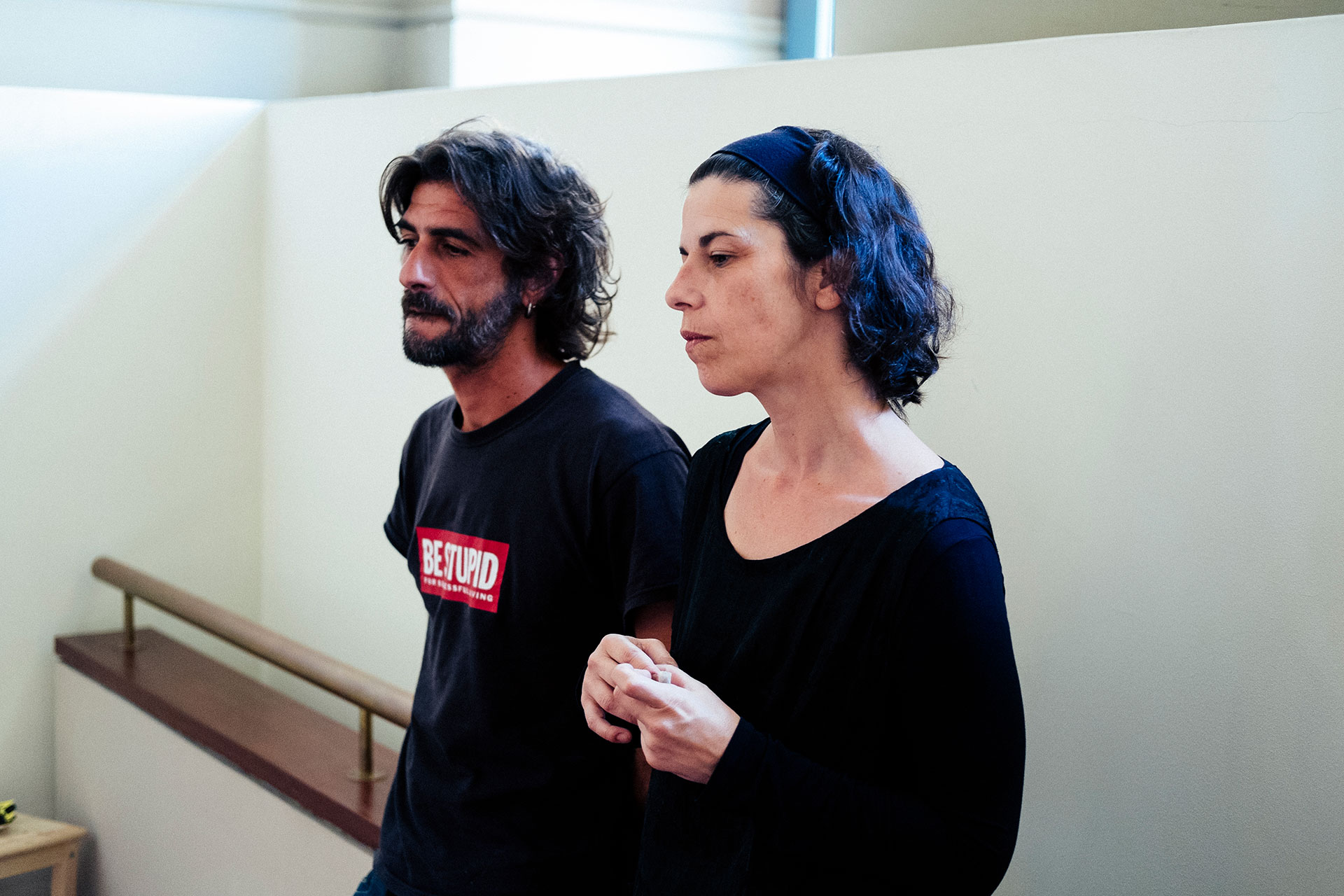 Photos Vitorino Coragem
The 100th anniversary of the futurist conference by Almada Negreiros and Santa Rita Pintor motivated Projecto P!, a critical theory and curatorial programme about how performance art assembles, recreates and participates in the public sphere.
Projecto P! took place in several venues in Lisbon on 10-14 April 2017 involving an international conference, a selection of performances and the publication of the book Performance na Esfera Pública (Orfeu Negro, 2017).
Curatorial Team:
Ana Pais
Levina Valentim
Pedro Rocha