Durational installation
Increments
Kovács / O'Doherty
APRIL 12–13 2017
MNAC — MUSEU NACIONAL DE ARTE CONTEMPORÂNEA

In the durational installation 'Increments', Kóvacs / O'Doherty perform a series of repeated actions on two drums over the course of several hours. Recordings of every new action are made simultaneously with the playback of previous ones, allowing a sedimentation process that results in a combination of sounds of growing density. Older layers are evidently the ones more deeply transformed by the acoustics of the space as they are subjected to a higher number of playback operations. The obvious reference is Alvin Lucier and his renowned piece "I am sitting in a room".
www.kovacsodoherty.com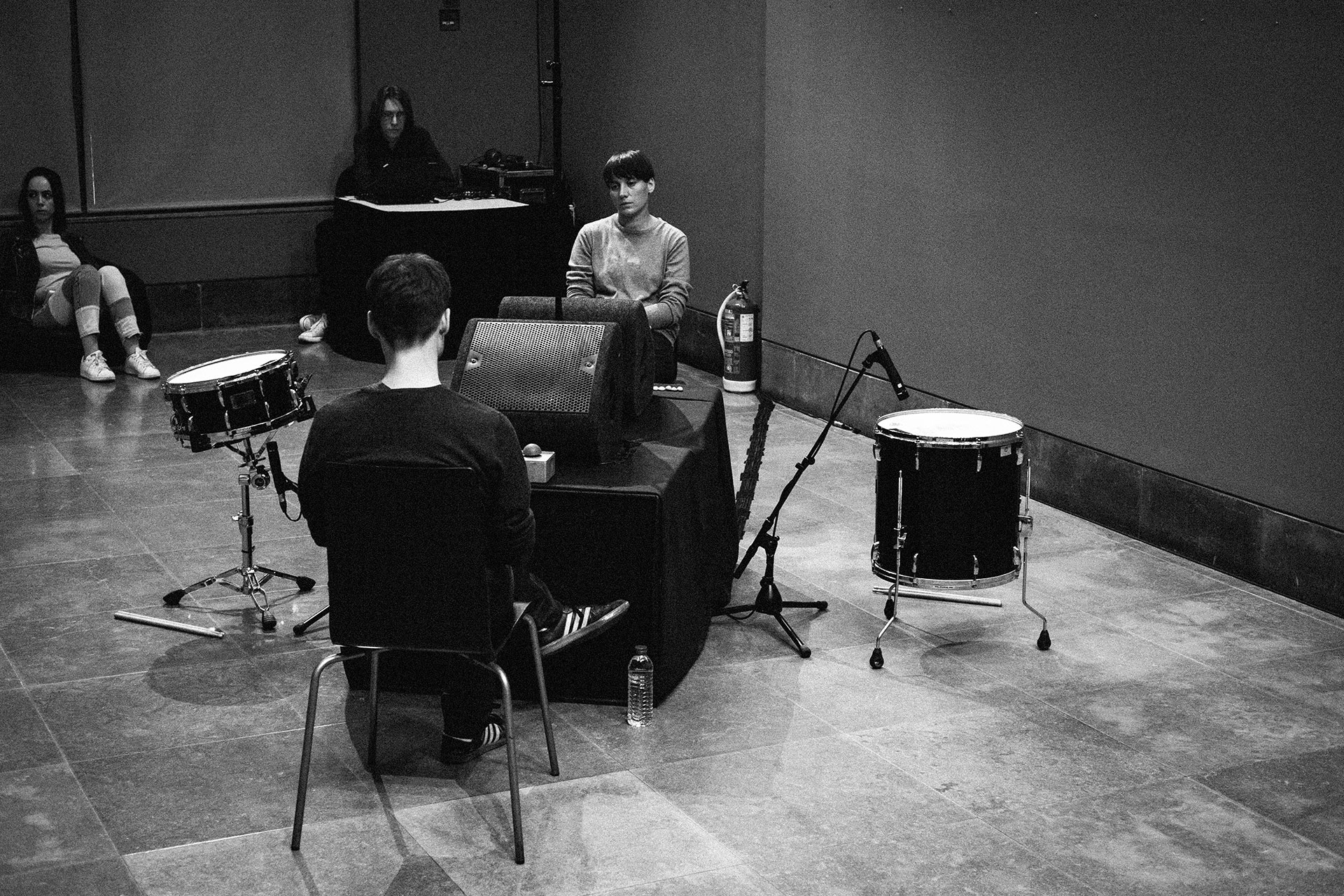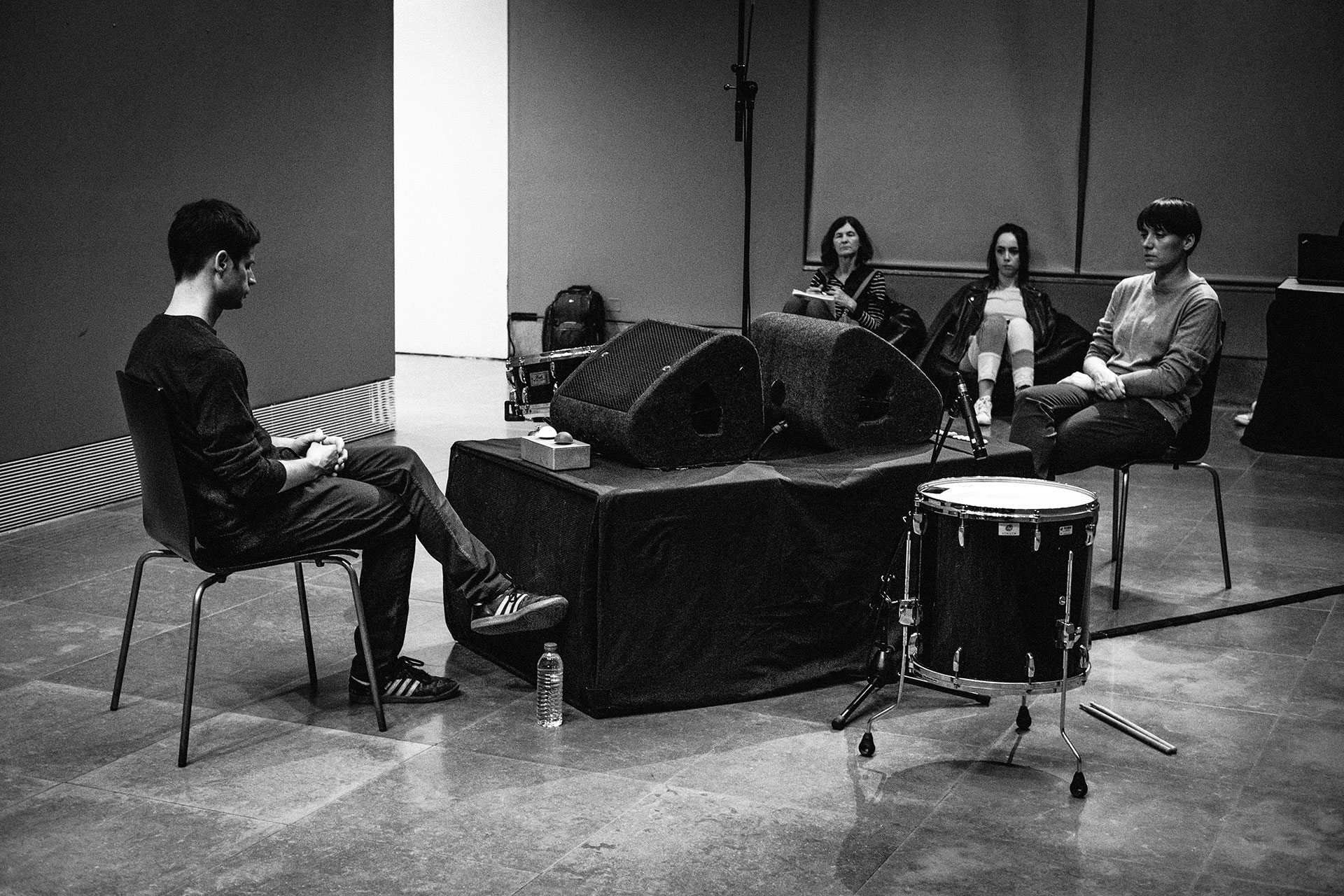 Photos Vitorino Coragem
The 100th anniversary of the futurist conference by Almada Negreiros and Santa Rita Pintor motivated Projecto P!, a critical theory and curatorial programme about how performance art assembles, recreates and participates in the public sphere.
Projecto P! took place in several venues in Lisbon on 10-14 April 2017 involving an international conference, a selection of performances and the publication of the book Performance na Esfera Pública (Orfeu Negro, 2017).
Curatorial Team:
Ana Pais
Levina Valentim
Pedro Rocha