Conversation
100 years of the futurist conference, 100 years of performance art in Portugal?
APRIL 11 2017
CASA FERNANDO PESSOA
WITH SANDRA GUERREIRO DIAS, FERNANDO ROSA DIAS AND MARIANA PINTO DOS SANTOS
The groundbreaking futurist conference by Almada Negreiros launched the artistic movement in Portugal, headed by Santa Rita Pintor. Considering the thesis that futurism is the cradle of performance art, what are the consequences of that performative action to the forthcoming generations of artists? What is the legacy of Almada Negreiros in the history of Portuguese performance?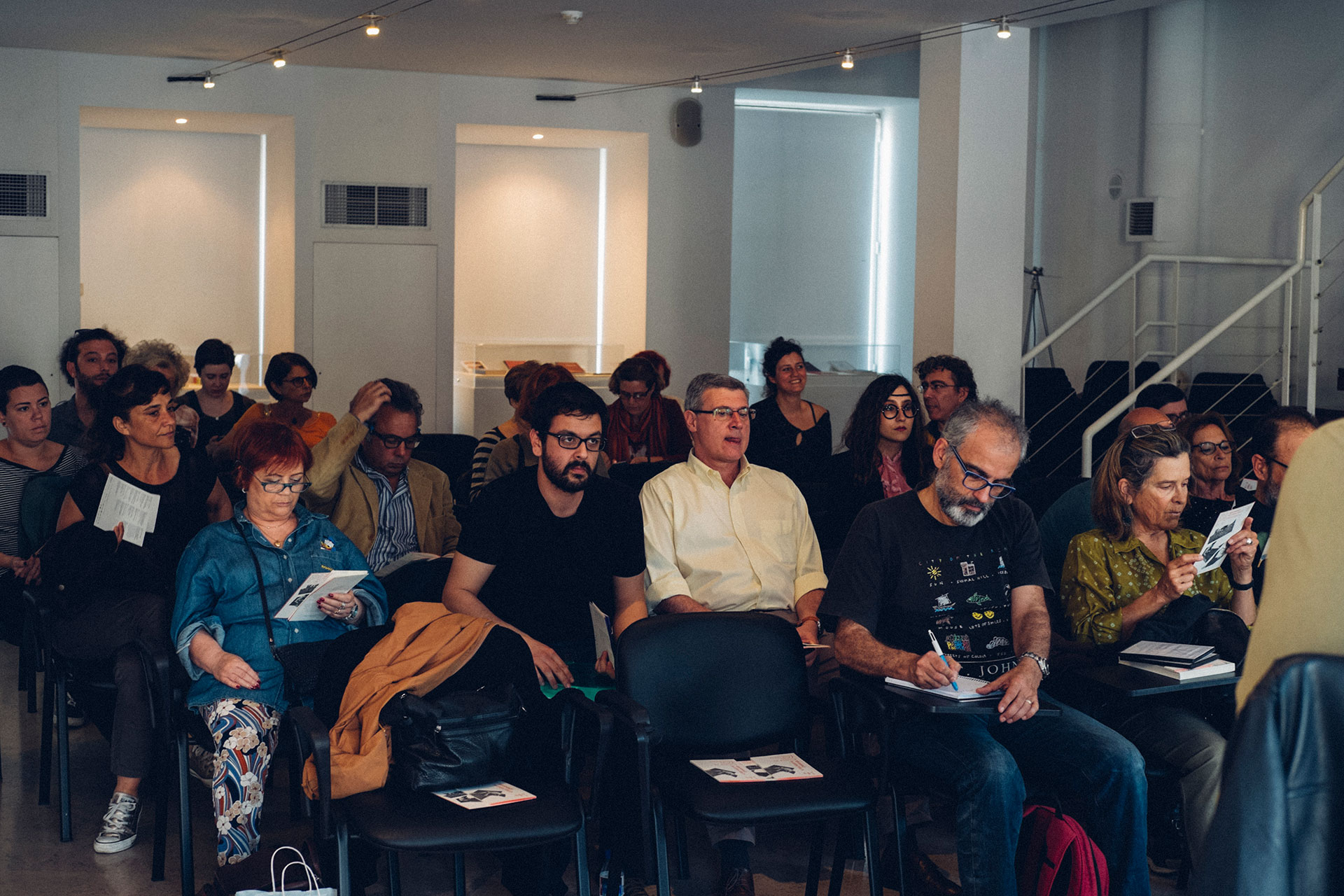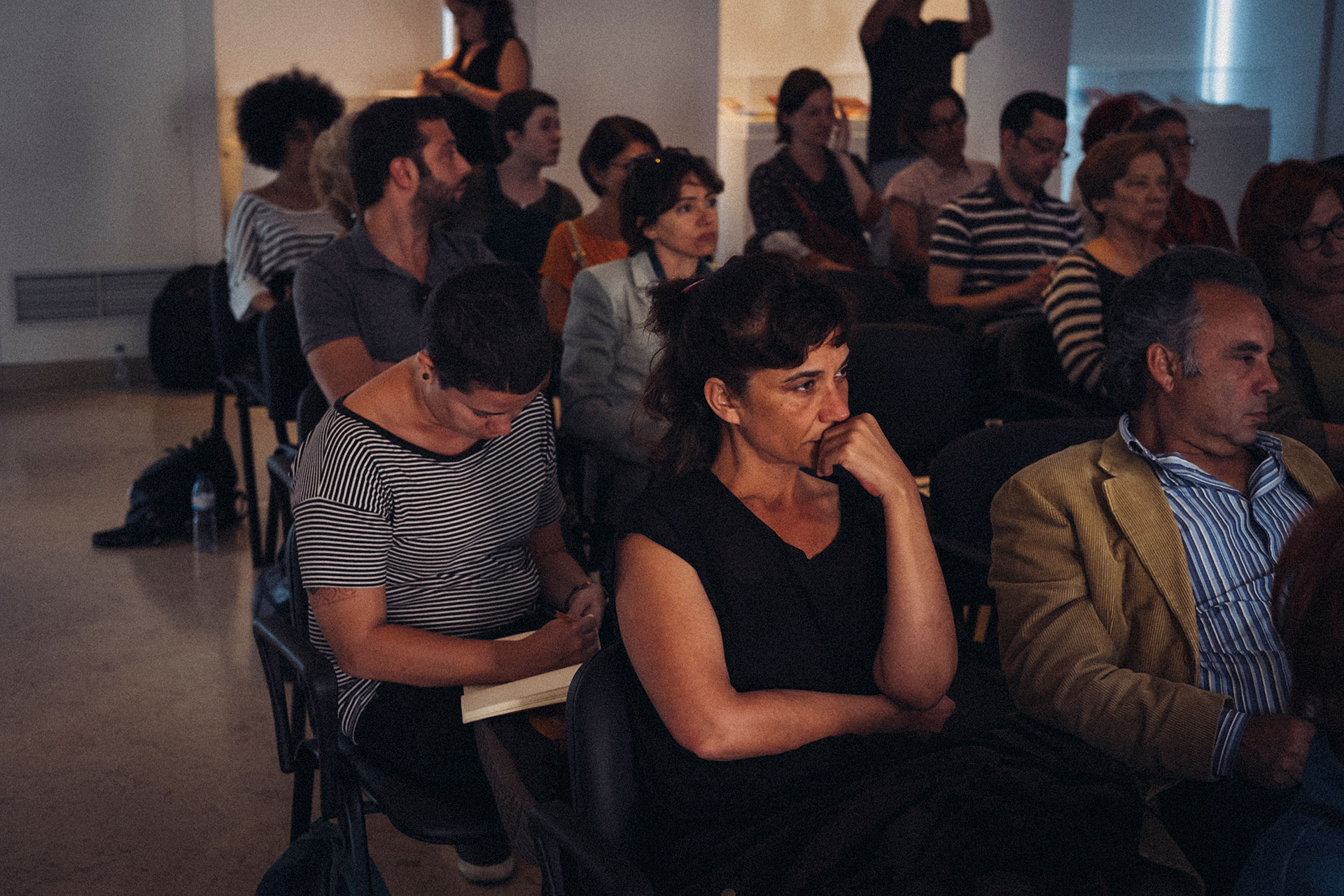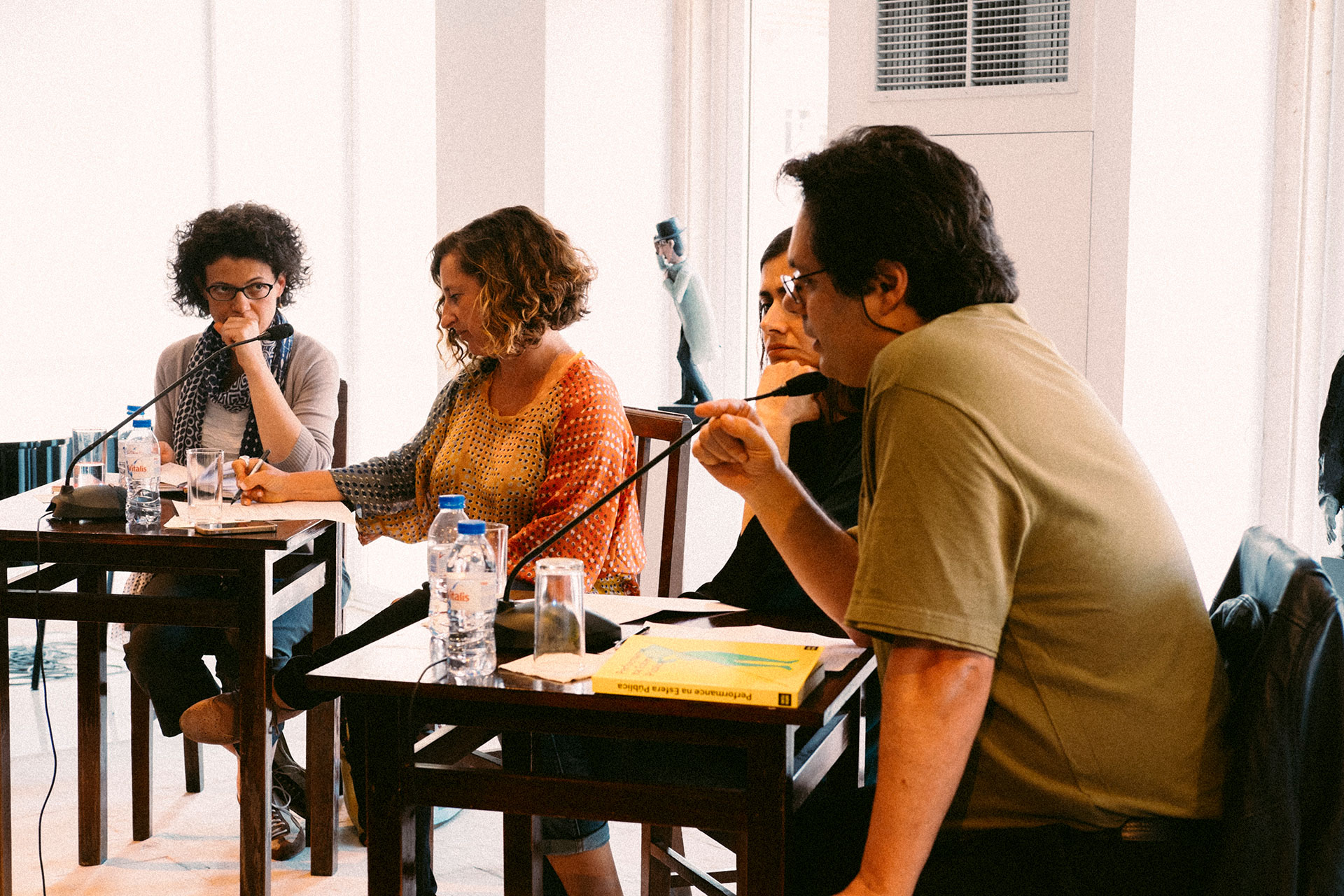 Photos Vitorino Coragem
The 100th anniversary of the futurist conference by Almada Negreiros and Santa Rita Pintor motivated Projecto P!, a critical theory and curatorial programme about how performance art assembles, recreates and participates in the public sphere.
Projecto P! took place in several venues in Lisbon on 10-14 April 2017 involving an international conference, a selection of performances and the publication of the book Performance na Esfera Pública (Orfeu Negro, 2017).
Curatorial Team:
Ana Pais
Levina Valentim
Pedro Rocha